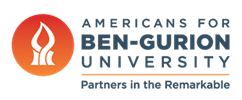 TwitterMate Helps Filter the Endless Flow of Tweets
December 7, 2014
TLV1 — Tomer Simon, a Ph.D. student in BGU's Department of Emergency Medicine speaks to TLV radio about how social media can be a double-edged sword in emergency situations.
On one hand, information is flowing in real time, enabling government agencies to follow the unfolding events very closely. But, on the other, the endless flow of unfiltered information is more likely to cause confusion.
To help combat that confusion, Simon developed a system called TwitterMate, a tool for archiving and classifying information on social media.
"Because of the huge amounts of information that are floating around Twitter, it's unreasonable or even unrealistic that a person can read or go through it, so I developed a system that records Twitter," says Simon.
"TwitterMate follows either specific hashtags or specific users, specific subjects, and then it enables me to analyze the data and research it later on."
In the interview, he talks about the role that social media played in recent emergency situations including the WestGate Mall terror attack in Kenya and Operation Protective Edge.
In the Kenya attack, the information available on Twitter may have contributed to the prolonged siege because the terrorists could see everything that was going on inside and the mall…in real time.
He found that since Israeli government agencies and the IDF used social media mainly to build the war narrative, there was virtually no impact on the operational level of the war.
Read more and listen to the interview on the TLV1 website >>