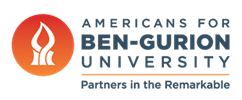 TB Vaccine May Lessen COVID-19 Illness
August 14, 2020
ISRAEL21c — A vaccination against tuberculosis appears to provide some protection against COVID-19 for people under 24 years of age, according to a new BGU study.
The research was led by Dr. Nadav Rappoport of BGU's Department of Software and Information Systems Engineering at the Faculty of Engineering Sciences, with colleagues from The Hebrew University of Jerusalem.
The research team found a correlation between countries' policies for the Bacille Calmette-Guérin (BCG) vaccine against tuberculosis and those countries' COVID-19 outcomes. The study was recently published in the journal Vaccines.
The protection appears to be significant primarily among those who received the vaccination in the last 15 years, especially for ages 24 or younger.
The researchers did not find a similar effect among older adults who received the BCG vaccine longer than 15 years ago.
Their data revealed that BCG vaccination was consistently in the top two effects across 55 countries studied (comprising nearly 63 percent of the world's population).
Dr. Rappaport and his colleagues normalized the data so that countries were aligned by the first date at which each country reached a death rate of 0.5 deaths per million or higher.
The researchers also controlled for demographic, economic, pandemic-restriction-related and health-related country-based variables. Only countries with a population of at least 3 million were included.
The research also compared how country-wide BCG vaccination compared with vaccinations for other diseases such as measles and rubella. Dr. Rappaport and his team found that other vaccines did not have a significant association with COVID-19 outcomes.
BCG is the world's most widely received vaccine. It is usually given shortly after birth or during early childhood.
"We propose that BCG immunization coverage, especially among the most recently vaccinated population, contributes to attenuation of the spread and severity of the COVID-19 pandemic," the researchers conclude. "Our findings suggest that exploring BCG vaccine protocols in the context of the current pandemic could be worthwhile."