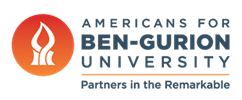 Preparing Kids for a Safe Return to School
April 30, 2020
The Times of Israel — If the Israeli government concludes that coronavirus infection rates are continuing to drop, children in preschool, kindergarten and first through third grade will soon return to school amid limitations.
But how should parents, who have been with kids 24/7 for weeks, minimizing their exposure to coronavirus and enforcing their hygiene practices, prepare them for return to classes?
BGU's Prof. Limor Aharonson-Daniel, a public health expert and head of the University's PREPARED Center for Emergency Response Research, participates in a Q & A session to give parents guidance on helping their children have a smooth and safe return to their new reality.
"The most important thing to give kids is a sense of control. If people feel they are controlling what happens to them, they are less anxious and stressed," says Prof. Aharonson-Daniel.
"Knowledge is important here. Give facts. Children are wise enough to understand the facts of contamination, what it means to have contaminated surfaces, why it's a worry, and in general how coronavirus risk works. If they cognitively understand the situation, and it's not a matter of only saying "don't do this or this," they are less likely to become anxious."