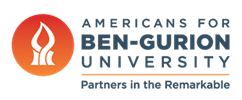 Possible Cause of Alzheimer's Discovered
May 8, 2017
Medical Research, Press Releases
Ben-Gurion University of the Negev researchers have determined that the protein SIRT6 is almost completely absent in Alzheimer's disease patients and likely contributes to its onset.
The common consensus is that aging is the result of DNA damage accumulation — essentially the body's failure to implement processes to completely repair its DNA. According to the Alzheimer's Association, of the estimated 5.5 million Americans living with Alzheimer's dementia in 2017, 5.3 million are age 65 and older and the remaining 200,000 have younger-onset Alzheimer's. One in 10 people age 65 and older (10 percent) has Alzheimer's dementia.
According to the study, published last month in Cell Reports, one of the key components in this DNA repair process is the protein SIRT6. BGU researchers have determined in mouse models that high levels of SIRT6 facilitate DNA repair while low levels enable DNA damage accumulation.
The researchers also tested their hypothesis on neurodegenerative diseases besides Alzheimer's, and found that a deficiency of the SIRT6 protein was also present in patients.
According to lead author Dr. Deborah Toiber of the BGU Department of Life Sciences, "If a decrease in SIRT6 and lack of DNA repair is the beginning of the chain that ends in neurodegenerative diseases in seniors, then we should be focusing our research on how to maintain production of SIRT6 and avoid the DNA damage that leads to these diseases."
Dr. Toiber's lab is one of only a handful worldwide looking at the effects of SIRT6 in the brain, and its connection to neurodegenerative diseases.
The study was supported by the Israeli Ministry of Science and Space.
ABOUT AMERICANS FOR BEN-GURION UNIVERSITY
By supporting a world-class academic institution that not only nurtures the Negev, but also shares its expertise locally and globally, Americans for Ben-Gurion University engages a community of Americans who are committed to improving the world. David Ben-Gurion envisioned that Israel's future would be forged in the Negev. The cutting-edge research carried out at Ben-Gurion University drives that vision by sustaining a desert Silicon Valley, with the "Stanford of the Negev" at its center. The Americans for Ben-Gurion University movement supports a 21st century unifying vision for Israel by rallying around BGU's remarkable work and role as an apolitical beacon of light in the Negev desert.
About Ben-Gurion University of the Negev
Ben-Gurion University of the Negev embraces the endless potential we have as individuals and as a commonality to adapt and to thrive in changing environments. Inspired by our location in the desert, we aim to discover, to create, and to develop solutions to dynamic challenges, to pose questions that have yet to be asked, and to push beyond the boundaries of the commonly accepted and possible.
We are proud to be a central force for inclusion, diversity and innovation in Israel, and we strive to extend the Negev's potential and our entrepreneurial spirit throughout the world. For example, the multi-disciplinary School for Sustainability and Climate Change at BGU leverages over 50 years of expertise on living and thriving in the desert into scalable solutions for people everywhere.
BGU at a glance:  
20,000 students | 800 senior faculty | 3 campuses | 6 faculties: humanities & social sciences, health sciences, engineering sciences, natural sciences, business & management, and desert research.
Media Contact:
Brian Sherry
Stern Strategy Group
908-325-3860