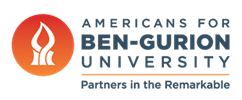 BGU's Program Spurring Next Generation of Entrepreneurs
December 16, 2022
Business & Management, Leadership, Awards & Events
i24NEWS — With 320,000 employees and more than 6,000 startups, Israel has the highest per capita rate of IT industries in the world. BGU, Israel's top tech school, is altering the standards with a new system that mixes academic classes with a number of intense business and startup sessions.
The aim is to foster the future generation of business leaders.
Through its Yazamut360 innovation center, the institution created the Leaders Program to accomplish this.
"Entrepreneurship is now an integral part of what the university offers to students, we believe it is essential in today's world," Dana Gavish, founder of Yazamut360, told i24NEWS.
"We mean that in today's world, a student must be equipped with skills – that's what we teach here at the entrepreneurship center."
"Entrepreneurship is necessary in today's world, it's something we all use in everyday life," she continued. "We all work in teams, solve problems, use different ideas and ideation processes – that's what we teach here. If students and researchers can learn those skills, they will be empowered wherever they are."
While the program might come out of a university, it's not just academic. It's hands-on, and students are expected to make their own viable companies and pitch them to investors.
Even though the curriculum is from a university, it goes beyond the classroom. It's interactive, and students are required to create and propose their own profitable businesses.
Read more on i24NEWS>>