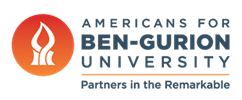 New Technology Predicts Critical Blood Flow Issues
September 4, 2018
Medical Research, Press Releases
Researchers at Ben-Gurion University of the Negev (BGU), Hadassah Medical Organization (HMO) and Cincinnati Children's Hospital Medical Center (CCH) have developed a new lifesaving monitoring technology called VitalMiner that predicts hemodynamic instability episodes in intensive care patients.
Hemodynamic instability in blood pressure, particularly hypotension, is considered one of the most critical events that requires prompt and effective intensive care unit (ICU) intervention. Hemodynamically unstable patients do not have enough pressure in the circulatory system to keep blood flowing reliably to all parts of the body at the same time, which can lead to organ failure. Once patients become unstable, treatment is much more difficult, with an increased chance of morbidity or mortality.
VitalMiner monitors real-time vital signs and applies advanced algorithms to predict impending hemodynamic instability episodes (e.g., hemorrhagic shock) before they appear, which is a critical intervention window for maximum success.
This software can connect either locally or remotely to clinical information systems and vital signs monitors in a broad range of settings, including civilian and military ICUs, emergency rooms, intensive care transports (mobile, fixed and rotatory wing), and home intensive-care services.
VitalMiner's predictive capability showed an improvement of up to six percent in sensitivity and up to 13 percent specificity compared to existing approaches at three hospitals.
The software was developed by Prof. Mark Last of the BGU Department of Software and Information Systems Engineering, in collaboration with Prof. Victor F. Garcia M.D., founding director of Trauma Services at CCH and professor of surgery and pediatrics at the University of Cincinnati College of Medicine, and Prof. Raphael Udassin in the Pediatric Surgery Department of Hadassah Hospital Ein Kerem.
"Hemodynamic instability is one of the most severe and life-threatening complications encountered in an ICU setting," says Prof. Garcia. "Having the ability to predict a patient's physiological deterioration earlier by using 'smart' monitoring software and machine-learning algorithms will save lives and enable better informed resuscitation of the critically ill and injured."
The investigators' preliminary findings suggest the new system may be able to predict hemodynamic instability up to several hours before currently available monitors and modalities are capable of detecting a major clinical manifestation.
BGU and CCH entered into a multi-year collaboration in 2012 to address the lack of medical devices designed specifically for children. Their goal is to improve health outcomes by designing devices customized to meet a child's unique physiology and medical needs.
Their collaboration pairs BGU's technical and engineering capabilities with the medical expertise of CCH physicians. To date, 210 projects have been reviewed under this collaboration. Seven projects were selected to receive up to $100,000 from BGU and CCH in the first round, with all funding contingent upon achieving project-specific developmental milestones. Last year, Xact Medical, a startup company that automates ultrasound-guided vascular placement in children, was formed out of this alliance.
"This is an excellent example of the kind of potentially lifesaving inventions that have emerged from our partnership with CCH," says Netta Cohen, chief executive officer of BGN Technologies, the technology-transfer company for BGU. "We are certain this important invention will not only help save lives, but also shorten the length of ICU stays, which will lower hospitalization costs. BGN is currently seeking a partner for further development and system commercialization."
According to a Mordor Intelligence report, the patient monitoring market is expected to reach approximately $28 billion by the end of 2020, growing at a compound annual growth rate (CAGR) of approximately six percent from 2016 to 2021.
About BGN Technologies
BGN Technologies is the technology-company of Ben-Gurion University, Israel. BGN brings technological innovations from the lab to the market and fosters research collaborations and entrepreneurship among researchers and students. To date, BGN Technologies has established over 100 startup companies in the fields of biotech, high-tech and clean tech, and has initiated leading technology hubs, incubators and accelerators. Over the past decade, BGN has focused on creating long-term partnerships with multinational corporations such as Deutsche Telekom, Dell-EMC, IBM, PayPal, and Adama, securing value and growth for Ben-Gurion University as well as the Negev region. For more information, visit the BGN Technologies website.
ABOUT AMERICANS FOR BEN-GURION UNIVERSITY
By supporting a world-class academic institution that not only nurtures the Negev, but also shares its expertise locally and globally, Americans for Ben-Gurion University engages a community of Americans who are committed to improving the world. David Ben-Gurion envisioned that Israel's future would be forged in the Negev. The cutting-edge research carried out at Ben-Gurion University drives that vision by sustaining a desert Silicon Valley, with the "Stanford of the Negev" at its center. The Americans for Ben-Gurion University movement supports a 21st century unifying vision for Israel by rallying around BGU's remarkable work and role as an apolitical beacon of light in the Negev desert.
About Ben-Gurion University of the Negev
Ben-Gurion University of the Negev embraces the endless potential we have as individuals and as a commonality to adapt and to thrive in changing environments. Inspired by our location in the desert, we aim to discover, to create, and to develop solutions to dynamic challenges, to pose questions that have yet to be asked, and to push beyond the boundaries of the commonly accepted and possible.
We are proud to be a central force for inclusion, diversity and innovation in Israel, and we strive to extend the Negev's potential and our entrepreneurial spirit throughout the world. For example, the multi-disciplinary School for Sustainability and Climate Change at BGU leverages over 50 years of expertise on living and thriving in the desert into scalable solutions for people everywhere.
BGU at a glance:  
20,000 students | 800 senior faculty | 3 campuses | 6 faculties: humanities & social sciences, health sciences, engineering sciences, natural sciences, business & management, and desert research.
Media Contact:
Brian Sherry
Stern Strategy Group
908-325-3860