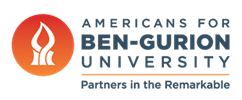 BGU and Orgenesis Develop New Stem Cell Technology
September 6, 2018
Medical Research, Press Releases
Orgenesis Inc. (NASDAQ: ORGS), a manufacturer, service provider and developer of advanced cell therapies, along with BGN Technologies and the National Institute for Biotechnology in the Negev (NIBN), both affiliates of Ben-Gurion University of the Negev (BGU), have announced a collaboration to develop and commercialize a new alginate scaffold technology for cell transplantation, with an initial focus on autoimmune diseases.
The technology was invented and developed by Prof. Smadar Cohen, of BGU's Regenerative Medicine and Stem Cell Research Center and Department of Biotechnology Engineering, and Prof. Alon Monsonego, BGU Faculty of Health Sciences and NIBN. Under the license agreement, Orgenesis will receive the exclusive, worldwide right to make, develop and commercialize products utilizing the new scaffold technology, subject to achieving certain milestones.
Alginate is a natural polysaccharide with excellent biocompatibility and biodegradability, having many different applications in the field of biomedicine. Alginate is readily processable for applicable three-dimensional scaffolding materials such as hydrogels. These biomaterials can be used as drug delivery systems and cell carriers for tissue engineering and can be easily modified via chemical and physical reactions.
Dr. Ora Horovitz, senior vice president for business development at BGN Technologies, says, "We are excited to partner with Orgenesis, a leader and pioneer in the cell therapy field. By combining our scaffold technology with a number of the unique cell therapies Orgenesis is developing with other co-development partners, we believe our technology can facilitate immune tolerance and improve cell performance after implantation, thereby potentially improving clinical outcomes.
"Moreover, we believe that Orgenesis has developed a highly scalable and cost-effective platform for commercialization of new cell therapies, including clinical development, cell manufacturing, and logistics, which could potentially help accelerate the path to market for these breakthrough technologies."
Vered Caplan, chief executive officer of Orgenesis, adds, "We are proud to partner with leading scientists at Ben-Gurion University, who developed a breakthrough platform for cell transplantation, providing an ideal immunoregulatory environment within a highly vascularized macroporous alginate scaffold.
"We believe that this advanced scaffold technology offers a number of promising advantages including improved immunomodulation, a 3-D cell configuration designed to enhance the target cell performance, and a highly vascularized scaffold structure to enhance oxygen delivery to the target cells. Initial in-vitro and in-vivo testing have been positive, and we are excited about the potential of this technology to enhance a wide range of autologous and allogeneic cell therapies."
About BGN Technologies
BGN Technologies is the technology transfer company of Ben-Gurion University of the Negev. BGN Technologies brings technological innovations from the lab to the market and fosters research collaborations and entrepreneurship among researchers and students. To date, BGN has established over 100 startup companies in the fields of biotech, high-tech, and cleantech, and has initiated leading technology hubs, incubators and accelerators. Over the past decade, BGN has focused on creating long-term partnerships with multinational corporations such as Deutsche Telekom, Dell-EMC, IBM, and PayPal, securing value and growth for Ben-Gurion University as well as the Negev region. For more information, visit the BGN Technologies website.
About National Institute for Biotechnology in the Negev (NIBN)
The NIBN, a unique national research institute located within Ben-Gurion University, is the first self-organized, independent research entity established as a company under the auspices of a university in Israel. The goals of NIBN are to A) Conduct, encourage and fund cutting-edge, innovative and creative discovery-driven research, B) "Bridge the gap" between basic and applied biotechnological research, aiming to facilitate preclinical development acceleration, C) Pursue the commercialization of the novel ideas, technologies and IP developed by NIBN researchers, and D) Create a crosstalk between the NIBN and the bio industry to maximize the potential of exchanging ideas, technologies and research collaborations between the two entities.  For more information, visit the NIBN website.
About Orgenesis
Orgenesis is a vertically integrated biopharmaceutical company with expertise and unique experience in cell therapy development and support services. Through its Israeli subsidiary, Orgenesis Ltd., Orgenesis is developing technology designed to successfully reprogram human liver cells into glucose-responsive, fully functional, insulin producing cells (IPCs).  Through its Masthercell Global subsidiary, a global contract development and manufacturing organization (CDMO), Orgenesis is able to deliver optimized process industrialization capacities to cell therapy organizations and speed up the arrival of their therapies onto the market. From technology selection to business modeling, GMP manufacturing, process development and quality management, Masthercell's teams are fully committed to helping their clients fulfill their objective of providing sustainable and affordable therapies to their patients. For more information, visit www.orgenesis.com.