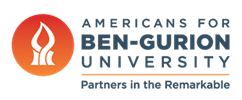 Helping Breastfeeding Mothers Diagnose Pain
October 6, 2016
Medical Research, Press Releases
A dermatoscope, typically used to provide magnified images for identifying skin lesions, is also useful for quickly diagnosing the causes of breastfeeding pain, according to researchers at Ben-Gurion University of the Negev (BGU).
A new article in the clinical research publication Breastfeeding Medicine details how using a dermatoscope for examination during lactation is an important advance for rapidly and accurately identifying the factors responsible for nipple pain that can cause mothers to abandon nursing.
"It is well recognized that breastmilk provides optimal nutrition and immunological protection for infants. However, many women experience nipple pain or soreness, which is one of the most common reasons they stop breastfeeding," explains Dr. Sody Naimer of BGU's Department of Family Medicine and Prof. Zeev Silverman of the Department of Physiology and Cell Biology, both in the Faculty of Health Sciences.
"Prompt evaluation and diagnosis is crucial for identifying the cause of this pain so that a new mother can resume breastfeeding," the researchers say "A superficial breast exam with a traditional direct inspection is clearly inadequate for this task."
A dermatoscope, which enlarges and illuminates an area of epidermis to obtain an optimal image for diagnosis, is an easily adaptable existing technology that requires little training at a reasonable cost. It can provide 10-fold magnification and a three dimensional image without distortion to conclusively distinguish between normal and abnormal tissue.
The authors hope that broader adoption of this readily available method for observing an area suspected of causing discomfort will lead to more correct, targeted clinical appraisals of nursing-related nipple pain. The dermatoscope can help identify causes of pain, ranging from asymptomatic candida infection to extremely painful minute lesions.
"Our eventual aim is to prepare an atlas with the full spectrum of normal and pathological states that any physician or health practitioner who joins the community of breast examiners can use as a reference," the researchers conclude.
Breastfeed Med. 2016 Sep;11:356-60. doi: 10.1089/bfm.2016.0051. Epub 2016 Aug 17.
"Seeing Is Believing:" Dermatoscope Facilitated Breast Examination of the Breastfeeding Woman with Nipple Pain"
ABOUT AMERICANS FOR BEN-GURION UNIVERSITY
Americans for Ben-Gurion University plays a vital role in maintaining David Ben-Gurion's vision of an "Oxford in the Negev." By supporting a world-class academic institution that not only nurtures the Negev, but also shares its expertise locally and globally, Americans for Ben-Gurion University engages a community of Americans who are committed to improving the world. The Americans for Ben-Gurion University movement supports a 21st century unifying vision for Israel by rallying around BGU's remarkable work and role as an apolitical beacon of light in the Negev desert.
Media Contact:
Andrew Lavin
A. Lavin Communications
516-944-4486
[email protected]