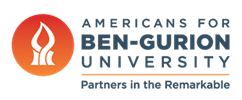 New Study Uncovers Gene That Could Lead to ALS Therapies
September 12, 2016
Medical Research, Press Releases
Researchers from Ben-Gurion University of the Negev (BGU) have published a new study that describes a novel molecular mechanism that could lead to the development of new therapies for Amyotrophic Lateral Sclerosis (ALS). The study was published online in the prestigious PNAS (Proceedings of the National Academy of Sciences of the United States of America).
ALS, also known as Lou Gehrig's disease, is a fatal neurodegenerative disease that causes death of motor neurons, which control voluntary muscles. Progressive weakness and paralysis due to muscle atrophy lead to difficulty in speaking, swallowing and eventually breathing. The disease typically starts between ages 40 and 60, and the average survival from onset to death is two to five years.
The cause is not known in about 90 percent of cases, but approximately 10 percent are genetically inherited. Approximately 20 percent of these genetic cases are caused by mutations in the SOD1 gene (superoxide dismutase), which lead to the accumulation of "misfolded" SOD1 proteins that provoke selective killing of motor neurons.
"Correct protein folding is critically important, which is why we are focusing on the diverse set of complex cellular mechanisms, including molecular chaperones, that promote efficient folding and prevent toxicity," says Dr. Adrian Israelson, who heads the Cellular and Molecular Neurodegeneration Lab in the BGU Department of Physiology and Cell Biology.
For the first time, this study reported that "endogenous multifunctional protein macrophage migration inhibitory factor (MIF)," a gene that regulates cell inflammation and immunity, acts as a chaperone for misfolded SOD1 in a mouse model. The researchers demonstrated that completely eliminating MIF in a mutant SOD1 mouse model of familial ALS increased misfolded SOD1 accumulation. This also accelerated disease onset and late disease progression and shortened the lifespan of mice expressing mutant SOD1.
"This study provides insight into the potential therapeutic role of MIF in suppressing the selective accumulation of misfolded SOD1 in ALS by modulating MIF levels," Dr. Israelson says.
Dr. Israelson's lab focuses on cellular and molecular mechanisms that lead to the onset and progression of neurodegenerative diseases, such as Alzheimer's, Parkinson's and Huntington's diseases, with special emphasis on ALS.
This work was supported by Israeli Science Foundation Grant 124/14, Binational Science Foundation Grant 2013325, Seventh Framework Programme Marie Curie Actions Career Integration Grant 333794, German-Israeli Foundation Grant I-2320-1089.13 and National Institute for Psychology in Israel Grant b133-14/15.
M.F. Leyton-Jaimes, C. Benaim, S. Abu-Hamad, J. Kahn, A. Guetta, R. Bucula, A. Israelson, 2016. Endogenous macrophage migration inhibitory factor reduces the accumulation and toxicity of misfolded SOD1 in a mouse model of ALS. DOI: 10.1073/pnas.1604600113
ABOUT AMERICANS FOR BEN-GURION UNIVERSITY
By supporting a world-class academic institution that not only nurtures the Negev, but also shares its expertise locally and globally, Americans for Ben-Gurion University engages a community of Americans who are committed to improving the world. David Ben-Gurion envisioned that Israel's future would be forged in the Negev. The cutting-edge research carried out at Ben-Gurion University drives that vision by sustaining a desert Silicon Valley, with the "Stanford of the Negev" at its center. The Americans for Ben-Gurion University movement supports a 21st century unifying vision for Israel by rallying around BGU's remarkable work and role as an apolitical beacon of light in the Negev desert.
About Ben-Gurion University of the Negev
Ben-Gurion University of the Negev embraces the endless potential we have as individuals and as a commonality to adapt and to thrive in changing environments. Inspired by our location in the desert, we aim to discover, to create, and to develop solutions to dynamic challenges, to pose questions that have yet to be asked, and to push beyond the boundaries of the commonly accepted and possible.
We are proud to be a central force for inclusion, diversity and innovation in Israel, and we strive to extend the Negev's potential and our entrepreneurial spirit throughout the world. For example, the multi-disciplinary School for Sustainability and Climate Change at BGU leverages over 50 years of expertise on living and thriving in the desert into scalable solutions for people everywhere.
BGU at a glance:  
20,000 students | 800 senior faculty | 3 campuses | 6 faculties: humanities & social sciences, health sciences, engineering sciences, natural sciences, business & management, and desert research.
For all press inquiries, please contact:
James Fattal, J Cubed Communications
516.289.1496