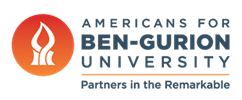 Japan's Fujitsu Taps BGU For New Cybersecurity Center
November 17, 2021
Homeland & Cyber Security, Research News
The Times of Israel — Japanese IT multinational Fujitsu is partnering with BGU to launch a new cybersecurity center in Beer-Sheva with a focus on joint research and technologies that help secure systems based on artificial intelligence (AI).
According to the agreement announced Wednesday, the Fujitsu Cybersecurity Center of Excellence in Israel will be headed by Professor Yuval Elovici, head of the university's Cyber Security Research Center on campus, and will employ at least 20 Israeli researchers.
The three-year deal, signed with the university's technology transfer company BGN Technologies, will see the Israeli researchers work on developing security technologies for AI-based systems to defend against increasingly sophisticated cyberattacks.
These systems can include automated analysis of surveillance video data to pick up on threats to public safety, product quality control and recommendations, and even autonomous driving networks.
Hostile entities and threat actors use a range of advanced techniques "to threaten critical infrastructure and systems by stealing and leaking confidential information contained in AI datasets," the parties said in a statement Wednesday. The new center will research ways "to detect such attacks, protect against adversarial access to AI systems, and make the models more robust against attacks."
One research project will specifically look at applying an AI model called an Out of Distribution detection model that can detect new, unknown types of threats such as attacks on drones and fraud in network communications. The model will also be applied to detect product malfunctions in cases where unexpected data appears intentionally or accidentally.
Vivek Mahajan, chief technology officer of Fujitsu, said he hoped the new partnership will "yield a variety of promising new security technologies for AI," as the parties work together "to resolve some of the challenges facing our increasingly digitized society."
Fujitsu is one of the world's largest information and communications technology equipment and services corporations with reported annual revenues of $34 billion for the 2021 fiscal year. The multinational employs over 120,000 people in 100 countries.
Ben-Gurion University has a number of running partnerships with global corporations including Deutsche Telekom, Dell-EMC, PayPal and Lockheed Martin.