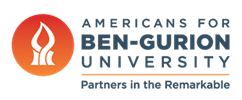 Early Breast Cancer Detected Through Breath and Urine
May 2, 2018
NY Daily News – Ben-Gurion University researchers have found a new way to use breath and urine in order to test for early stage breast cancer — the most commonly diagnosed cancer among women in the world.
In the study, published in Computers in Biology and Medicine, the scientists explained that they were able to detect the cancer by using two "nose gas" sensors on breath and gas-chromatography mass spectrometry (GC-MS) — a method of testing substances found in urine.
"Breast cancer survival is strongly tied to the sensitivity of tumor detection," says Prof. Yehuda Zeiri, a member of Ben-Gurion University's Department of Biomedical Engineering.
"Accurate methods for detecting smaller, earlier tumors remains a priority, and our new approach utilizing urine and exhaled breath samples, analyzed with inexpensive, commercially available processes, is noninvasive, accessible and may be easily implemented in a variety of settings."
The research found that the breath method was able to accurately detect the cancer cells more than 95 percent of the time with the electronic nose. The inexpensive device sensed the disease by picking up on unique breath patterns in women.
Similarly, the urine test proved accurate 85 percent of the time.
The current primary method of screening for breast cancer — via a mammography — cannot always detect very small tumors in dense tissue, according to the study. And a dual-energy digital mammography — a more effective means of finding small tumors — is expensive and exposes patients to radiation. Invasive, difficult to pull off biopsies are the only other option.
"We've now shown that inexpensive, commercial electronic noses are sufficient for classifying cancer patients at early stages," says Prof. Zeiri. "With further study, it may also be possible to analyze exhaled breath and urine samples to identify other cancer types, as well."