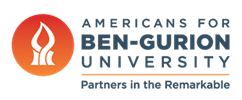 Breath and Urine Tests Can Detect Early Breast Cancer
April 25, 2018
Medical Research, Press Releases
A new method for early and accurate breast cancer screening has been developed by researchers at Ben-Gurion University of the Negev and Soroka University Medical Center, using commercially available technology.
The researchers were able to isolate relevant data to more accurately identify breast cancer biomarkers using two different electronic nose gas sensors for breath, along with gas-chromatography mass spectrometry (GC-MS) to quantify substances found in urine.
In their study published in Computers in Biology and Medicine, researchers detected breast cancer with more than 95 percent average accuracy using an inexpensive commercial electronic nose (e-nose) that identifies unique breath patterns in women with breast cancer. In addition, their revamped statistical analyses of urine samples submitted both by healthy patients and those diagnosed with breast cancer yielded 85 percent average accuracy.
"Breast cancer survival is strongly tied to the sensitivity of tumor detection; accurate methods for detecting smaller, earlier tumors remains a priority," says Prof. Yehuda Zeiri, a member of Ben-Gurion University's Department of Biomedical Engineering. "Our new approach utilizing urine and exhaled breath samples, analyzed with inexpensive, commercially available processes, is non-invasive, accessible and may be easily implemented in a variety of settings."
The study reports breast cancer is the most commonly diagnosed malignancy among females and the leading cause of death around the world. In 2016, breast cancer accounted for 29 percent of all new cancers identified in the United States and was responsible for 14 percent of all cancer-related deaths.
Mammography screenings, which are proven to significantly reduce breast cancer mortality, are not always able to detect small tumors in dense breast tissue. In fact, typical mammography sensitivity, which is 75 to 85 percent accurate, decreases to 30 to 50 percent in dense tissue.
Current diagnostic imaging detection for smaller tumors has significant drawbacks: dual-energy digital mammography, while effective, increases radiation exposure, and magnetic resonance imaging (MRI) is expensive. Biopsies and serum biomarker identification processes are invasive, equipment-intensive and require significant expertise.
"We've now shown that inexpensive, commercial electronic noses are sufficient for classifying cancer patients at early stages," says Prof. Zeiri. "With further study, it may also be possible to analyze exhaled breath and urine samples to identify other cancer types, as well."
Study contributors include: Ben-Gurion University biomedical engineering researchers Prof. Yehuda Zeiri, Or Herman-Saffar, Zvi Boger, and Raphael Gonen; Dr. Shai Libson, a surgeon in the Breast Health Center at Soroka; and Dr. David Lieberman, an associate professor in Ben-Gurion University's Joyce and Irving Goldman Medical School,  Faculty of Health Sciences. 
ABOUT AMERICANS FOR BEN-GURION UNIVERSITY
By supporting a world-class academic institution that not only nurtures the Negev, but also shares its expertise locally and globally, Americans for Ben-Gurion University engages a community of Americans who are committed to improving the world. David Ben-Gurion envisioned that Israel's future would be forged in the Negev. The cutting-edge research carried out at Ben-Gurion University drives that vision by sustaining a desert Silicon Valley, with the "Stanford of the Negev" at its center. The Americans for Ben-Gurion University movement supports a 21st century unifying vision for Israel by rallying around BGU's remarkable work and role as an apolitical beacon of light in the Negev desert.
About Ben-Gurion University of the Negev
Ben-Gurion University of the Negev embraces the endless potential we have as individuals and as a commonality to adapt and to thrive in changing environments. Inspired by our location in the desert, we aim to discover, to create, and to develop solutions to dynamic challenges, to pose questions that have yet to be asked, and to push beyond the boundaries of the commonly accepted and possible.
We are proud to be a central force for inclusion, diversity and innovation in Israel, and we strive to extend the Negev's potential and our entrepreneurial spirit throughout the world. For example, the multi-disciplinary School for Sustainability and Climate Change at BGU leverages over 50 years of expertise on living and thriving in the desert into scalable solutions for people everywhere.
BGU at a glance:  
20,000 students | 800 senior faculty | 3 campuses | 6 faculties: humanities & social sciences, health sciences, engineering sciences, natural sciences, business & management, and desert research.
Media Contact:
Brian Sherry
Stern Strategy Group
908-325-3860