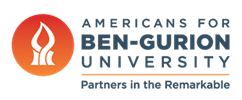 Detecting Early Brain Damage in Football Players
July 21, 2015
Elsevier — A new brain imaging technique developed by BGU researchers enables doctors to visualize and identify damage to the blood-brain barrier (BBB) of professional football players following unreported trauma or mild concussions.
The new technique, which uses dynamic contrast-enhanced MRI (DCE-MRI) imaging, allows for direct mapping of BBB lesions and quantitative assessment of overall BBB dysfunction after a concussion. The findings can help physicians decide when or if it is safe for an athlete to resume playing sports.
"There has been extensive media coverage about the long-term neuropsychiatric consequences of repeated mild traumatic brain injury and specifically sports-related concussive and sub-concussive head impacts to football players," says researcher Dr. Itai Weissberg of BGU's Zlotowski Center for Neuroscience.
"Until now, we lacked the diagnostic capability to identify mild brain injury early after the trauma."
The research study, which was published in JAMA Neurology, consisted of 16 football players from the Black Swarm (Beer-Sheva's professional American football team) and 13 track and field athletes from BGU who served as controls.
DCE-MRI imaging was given to the players between games during the season and revealed significant damage; 40 percent of the examined football players with unreported concussions had evidence of BBB damage compared to 8.3 percent of the controls.
The researchers reported that the group of 29 volunteers was clearly differentiated into an intact-BBB group and a pathological-BBB group. "There was a clear association between football and increased risk for BBB pathology that we couldn't see before," says Dr. Weissberg.
Dr. Weissberg and his colleagues at BGU are also researching the use of an FDA-approved drug, losartan, to prevent the development of epilepsy following severe head trauma. This research, published in the Annals of Neurology, is also related to the blood-brain barrier.