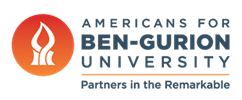 BGU and JVP Launch Cyber Security Incubator
April 3, 2014
Business & Management, Homeland & Cyber Security, Negev Development & Community Programs
TechRepublic — It seems like everybody and his cousin is talking about cyber security in Israeli tech these days, and that includes the government of Prime Minister Benjamin Netanyahu. More importantly, interesting things are starting to happen, and there's a foundation in technology and innovation in Israel to support it.
Case in point: At the beginning of 2014, Jerusalem Venture Partners (JVP), a major investor in Israeli technology companies, launched the CyberLabs incubator in partnership with Ben-Gurion University of the Negev (BGU) in the city of Beer-Sheva in the south of Israel.
Located in the newly-opened Advanced Technologies Park next to the BGU's Marcus Family Campus, CyberLabs is the first cyber security startup incubator under the Israeli Office of the Chief Scientist's incubator program. The government incubator program required that JVP bid on the project with a fully developed business plan and proposal.
"High-tech is the engine of the Israeli economy, and it's important that we bring it to areas and population groups throughout the country," says JVP Founder and Former Chairman Erel Margalit. "Israel's leadership in the area of cyber security is a strategic asset for the country."
Founded in 1993, Israeli venture capital firm JVP has raised close to $1 billion across nine funds and invests in companies working in cybersecurity, digital media and storage. JVP has led 26 of the largest firm exits in Israel, and opened its first incubator in 2003, the JVP Media Labs in Jerusalem.
CyberLabs is an "early stage investment vehicle aimed at identifying, nurturing and building the next wave of cyber security and big data companies to emerge from Israel," and is focused on "cyber security, enterprise security and data protection."
The incubator is currently looking for companies working on advanced persistent threat (APT) detection and prevention, mobile/BYOD, cloud and database security, identification, M2M, big data analytics, and end-point security.
At the end of February 2014, JVP announced that BGU startup Titanium Core won its first ever "Cybertition" cyber security competition held at the RSA conference in San Francisco. Titanium Core will receive a $1 million investment and a place at the CyberLabs incubator.
In a telephone interview with TechRepublic, JVP General Partner Gadi Tirosh explained how their success with the Media Labs incubator helped them get started in Beer-Sheva. Thanks to JVP's results, they started receiving offers from around the world to reproduce the Media Labs model in other countries.
"When we started to discuss it," says Tirosh, "we realized it's not about putting our logo on a building in a different country — it is to make another location as successful as the one we have in Jerusalem. We have to be there to contribute our time and our involvement.
"And from all the cities we could have picked from, Barcelona, New York, Prague, New Delhi, and so on, we decided to pick Beer-Sheva," adds Tirosh.
We knew that we could actually create and provide value in Beer-Sheva," he says. "The elements of that were of course the very strong research in computer science and cyber security at BGU, and the future move of the technology units of the military to Beer-Sheva."