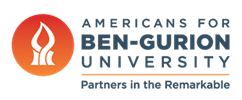 Creating Water Sensitive Cities in Israel
April 30, 2015
Desert & Water Research, Press Releases
BGU researchers are joining with colleagues from three other universities to develop a new program, "Creating Water Sensitive Cities in Israel."
"The way we manage urban water shapes almost every aspect of our urban environment and quality of life," according to the researchers. "Water sensitive cities adopt and combine decentralized and centralized water management solutions to deliver water security.  We will focus on both water-poor and water-abundant futures, healthy aquifers and urban streams, improvements in urban climates and landscapes, and a reduction in the city's carbon footprint."
The collaboration includes Prof. Asher Brenner of BGU's Department of Environmental Engineering and Prof. Evyatar Erell of BGU's Bona Terra Department of Man in the Desert, along with colleagues from The Technion: Israel Institute of Technology, The Hebrew University of Jerusalem and Australia's Monash University.
Prof. Erell will be responsible for Water Sensitive Urban Planning and Design. The goal is to understand how and where water sensitive strategies can be incorporated into an existing urban fabric to recharge the aquifer and to assess potential enhancement to quality of life, especially the urban microclimate. His team will develop effective strategies for application of storm water harvesting in existing urban locations on the coastal plain by means of detailed mapping of topography, surface cover, infrastructure, and building typology. The data may be used to support development of urban master plans in Israel's cities and worldwide.
Prof. Brenner will be responsible for Water Sensitive Technologies. His team will develop and test hybrid biofilters for stormwater harvesting and treatment in Israel's wet season months. The team will also develop groundwater remedial treatment in the dry seasons (long Israeli summer) that will serve for continuous preservation of the biomass (plants and bacteria) in the treatment systems.
The program is funded by a grant from The Jewish National Fund/Keren Kayemet L'Israel.
ABOUT AMERICANS FOR BEN-GURION UNIVERSITY
By supporting a world-class academic institution that not only nurtures the Negev, but also shares its expertise locally and globally, Americans for Ben-Gurion University engages a community of Americans who are committed to improving the world. David Ben-Gurion envisioned that Israel's future would be forged in the Negev. The cutting-edge research carried out at Ben-Gurion University drives that vision by sustaining a desert Silicon Valley, with the "Stanford of the Negev" at its center. The Americans for Ben-Gurion University movement supports a 21st century unifying vision for Israel by rallying around BGU's remarkable work and role as an apolitical beacon of light in the Negev desert.
About Ben-Gurion University of the Negev
Ben-Gurion University of the Negev embraces the endless potential we have as individuals and as a commonality to adapt and to thrive in changing environments. Inspired by our location in the desert, we aim to discover, to create, and to develop solutions to dynamic challenges, to pose questions that have yet to be asked, and to push beyond the boundaries of the commonly accepted and possible.
We are proud to be a central force for inclusion, diversity and innovation in Israel, and we strive to extend the Negev's potential and our entrepreneurial spirit throughout the world. For example, the multi-disciplinary School for Sustainability and Climate Change at BGU leverages over 50 years of expertise on living and thriving in the desert into scalable solutions for people everywhere.
BGU at a glance:  
20,000 students | 800 senior faculty | 3 campuses | 6 faculties: humanities & social sciences, health sciences, engineering sciences, natural sciences, business & management, and desert research.
For all press inquiries, please contact:
James Fattal, J Cubed Communications
516.289.1496