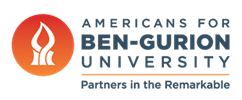 BitWhisper: Putting the Heat on Air-Gapped Computers
March 24, 2015
Homeland & Cyber Security, Press Releases
BEER-SHEVA, Israel, March 24, 2015 – Ben-Gurion University of the Negev (BGU) researchers have discovered a new method to breach air-gapped computer systems called "BitWhisper" which enables two-way communications between adjacent, unconnected PC computers using heat.
The research, conducted by Mordechai Guri, Ph.D. is part of an ongoing focus on air-gap security at the BGU Cyber Security Research Center. Computers and networks are air-gapped when they need to be kept highly secure and isolated from unsecured networks, such as the public Internet or an unsecured local area network. Typically, air-gapped computers are used in financial transactions, mission critical tasks or military applications.
According to the researchers, "The scenario is prevalent in many organizations where there are two computers on a single desk, one connected to the internal network and the other one connected to the Internet. BitWhisper can be used to steal small chunks of data (e.g. passwords) and for command and control. View BitWhisper video demo.
BGU's BitWhisper bridges the air-gap between the two computers, approximately 15 inches (40 cm) apart that are infected with malware by using their heat emissions and built-in thermal sensors to communicate. It establishes a covert, bi-directional channel by emitting heat from one PC to the other in a controlled manner. By regulating the heat patterns, binary data is turned into thermal signals. In turn, the adjacent PC uses its built-in thermal sensors to measure the environmental changes. These changes are then sampled, processed, and converted into data.
"These properties enable the attacker to hack information from inside an air-gapped network, as well as transmit commands to it," the BGU researchers explain. "Only eight signals per hour are sufficient to steal sensitive information such as passwords or secret keys. No additional hardware or software is required. Furthermore, the attacker can use BitWhisper to directly control malware actions inside the network and receive feedback."
Mordechai Guri, Ph.D., a student researcher in BGU's Department of Information Systems Engineering, working under Prof. Yuval Elovici, director of the Cyber Security Research Center, recently received the prestigious 2015-2016 IBM Ph.D. Fellowship Award.
ABOUT AMERICANS FOR BEN-GURION UNIVERSITY
By supporting a world-class academic institution that not only nurtures the Negev, but also shares its expertise locally and globally, Americans for Ben-Gurion University engages a community of Americans who are committed to improving the world. David Ben-Gurion envisioned that Israel's future would be forged in the Negev. The cutting-edge research carried out at Ben-Gurion University drives that vision by sustaining a desert Silicon Valley, with the "Stanford of the Negev" at its center. The Americans for Ben-Gurion University movement supports a 21st century unifying vision for Israel by rallying around BGU's remarkable work and role as an apolitical beacon of light in the Negev desert.
About Ben-Gurion University of the Negev
Ben-Gurion University of the Negev embraces the endless potential we have as individuals and as a commonality to adapt and to thrive in changing environments. Inspired by our location in the desert, we aim to discover, to create, and to develop solutions to dynamic challenges, to pose questions that have yet to be asked, and to push beyond the boundaries of the commonly accepted and possible.
We are proud to be a central force for inclusion, diversity and innovation in Israel, and we strive to extend the Negev's potential and our entrepreneurial spirit throughout the world. For example, the multi-disciplinary School for Sustainability and Climate Change at BGU leverages over 50 years of expertise on living and thriving in the desert into scalable solutions for people everywhere.
BGU at a glance:  
20,000 students | 800 senior faculty | 3 campuses | 6 faculties: humanities & social sciences, health sciences, engineering sciences, natural sciences, business & management, and desert research.
For all press inquiries, please contact:
James Fattal, J Cubed Communications
516.289.1496