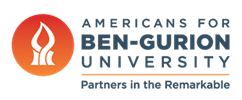 BGU Psychologist Shares Socially Responsible Guidelines
April 18, 2023
Leadership, Awards & Events, Medical Research
San Diego Jewish World — In recent years, calls have increased for scientists to be held accountable for the social impact of their research and findings. As shown by recent criticism and retractions of high-profile studies, there is a lack of resources and guidance on how one can conduct research in a socially responsible manner.
Even motivated researchers might publish work that has negative social impacts. Scientific research must meet clear ethical guidelines to prevent harm to those who participate in the studies. Research can also indirectly harm individuals and groups, for example by shaping social perceptions and inspiring policy.
Researchers receive little or no training on how to consider and minimize such harm, according to Dr. Niv Reggev of the Psychology Department and School of Brain Sciences and Cognition at Ben-Gurion University of the Negev (BGU) in Beersheba. Reggev and his international colleagues have published 10 simple rules for socially responsible science in the latest issue of PLOS Computational Biology.
Dr. Reggev's guidelines for socially responsible science have been published in advance of Dr. Mike Varshavski (known as "Dr. Mike"), a social media influencer known for identifying and debunking medical misinformation in all its forms, hosting Americans for Ben-Gurion University's (A4BGU) "Celebrating the Remarkable 3: Pioneering Medical Science" virtual event on April 23.