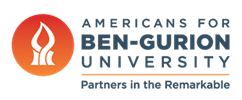 Researchers Discover Malicious Computer Code
January 27, 2016
Homeland & Cyber Security, Press Releases
Ben-Gurion University of the Negev (BGU) cyber security researchers have discovered and traced approximately six "botnets" by analyzing data collected from past cyber attacks. Botnets are networks of malicious, remotely updatable code that covertly lurk on infected computers.
Using botnets, which until now were largely untraceable, hackers and cyber criminals can carry out powerful attacks, spread viruses, generate spam, and commit other types of online crime.
The research was conducted at Deutsche Telekom Innovation [email protected] and was announced at CyberTech 2016 in Tel Aviv. DT [email protected] is an innovative research facility staffed by BGU faculty and student teams that conduct cutting-edge cyber security research.
The team, led by BGU Profs. Bracha Shapira and Lior Rokach, analyzed data captured by a "honeypot" network run by Deutsche Telekom, the worldwide telecommunications company. The team developed and implemented advanced algorithms to identify the botnet by finding similar attack patterns that can then be traced back to its administrator.
The team was able to identify six distinct botnets, each capable of inflicting serious criminal and monetary damage.
Dudu Mimran, chief technology officer of DT [email protected], said, "This is the first time such a comprehensive study has been carried out and returned with unique findings. In addition, we were able to identify whether the attack emanated from a real person or from a robot and predict future attacks."
In 2014, the FBI revealed that they had disrupted a Russian botnet that targeted personal bank accounts and stole $100 million.
Ben-Gurion University of the Negev is the academic sponsor of CyberTech, Israel's largest cyber security event, organized by the Israel Defense Forces (IDF).
View a video of Israel Prime Minister Benjamin Netanyahu speaking at CyberTech 2016 about Beer-Sheva and BGU 2016 >>
ABOUT AMERICANS FOR BEN-GURION UNIVERSITY
By supporting a world-class academic institution that not only nurtures the Negev, but also shares its expertise locally and globally, Americans for Ben-Gurion University engages a community of Americans who are committed to improving the world. David Ben-Gurion envisioned that Israel's future would be forged in the Negev. The cutting-edge research carried out at Ben-Gurion University drives that vision by sustaining a desert Silicon Valley, with the "Stanford of the Negev" at its center. The Americans for Ben-Gurion University movement supports a 21st century unifying vision for Israel by rallying around BGU's remarkable work and role as an apolitical beacon of light in the Negev desert.
About Ben-Gurion University of the Negev
Ben-Gurion University of the Negev embraces the endless potential we have as individuals and as a commonality to adapt and to thrive in changing environments. Inspired by our location in the desert, we aim to discover, to create, and to develop solutions to dynamic challenges, to pose questions that have yet to be asked, and to push beyond the boundaries of the commonly accepted and possible.
We are proud to be a central force for inclusion, diversity and innovation in Israel, and we strive to extend the Negev's potential and our entrepreneurial spirit throughout the world. For example, the multi-disciplinary School for Sustainability and Climate Change at BGU leverages over 50 years of expertise on living and thriving in the desert into scalable solutions for people everywhere.
BGU at a glance:  
20,000 students | 800 senior faculty | 3 campuses | 6 faculties: humanities & social sciences, health sciences, engineering sciences, natural sciences, business & management, and desert research.
For all press inquiries, please contact:
James Fattal, J Cubed Communications
516.289.1496