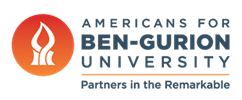 BGU Researchers Develop App to Detect Dangerous Driving
July 16, 2015
Press Releases, Robotics & High-Tech
Researchers at Ben-Gurion University of the Negev (BGU) in Israel have developed a sophisticated and potentially lifesaving app that classifies drivers based on their driving style and phone usage behind the wheel.
The new app also rewards young responsible drivers with added privileges, and at the same time better enforces regulations. According to the United States Centers for Disease Control and Prevention, 69 percent of drivers in the U.S. ages 18 to 64 reported in a survey that they had talked on their cell phone while driving within the 30 days before they were surveyed.

"Identifying non-normative drivers before they develop a record of traffic violations and accidents can be lifesaving," said Dr. Eli Rohn, a lecturer in BGU's Department of Information Systems Engineering. "It provides an opportunity for remedial training and awareness of one's driving style and level of smartphone addiction while driving. Reducing the number of times drivers text or surf the Internet while the vehicle is in motion could help in fighting a phenomenon that has become a pandemic."
The driving app uses a smartphone's sensors to collect and store multiple types of data on driving in the cloud, which is analyzed and provided to the user. The algorithms first determine classification of the driver's driving style on a continuous scale: anxious, cautious, dangerously irresponsible, angry, and hostile. Then it determines smartphone usage while driving on a continuous scale: non-user, passive, active. The app provides feedback to the driver on his or her smartphone on a single trip or accumulated trips.
Watch this YouTube video of Driving App providing feedback.
The researchers believe the app can be used by automobile insurers and accident investigators, assuming the proper legislative environment exists.
To verify the proof of concept and to assess the system's accuracy, Dr. Rohn and his students collected more than 10,000 driver events in urban, rural and highway environments on a buses, cars and motorcycles.
Dr. Rohn, originally from the New York area, is chief executive officer and founder of the Originality Group, an Israeli startup dedicated to the development of algorithms and sales of services for detection of plagiarism in Hebrew, Arabic and other languages. Dr. Rohn has applied for a research grant to continue to develop the driving app on Android and iOS (Apple).
ABOUT AMERICANS FOR BEN-GURION UNIVERSITY
Americans for Ben-Gurion University plays a vital role in maintaining David Ben-Gurion's vision of an "Oxford in the Negev." By supporting a world-class academic institution that not only nurtures the Negev, but also shares its expertise locally and globally, Americans for Ben-Gurion University engages a community of Americans who are committed to improving the world. The Americans for Ben-Gurion University movement supports a 21st century unifying vision for Israel by rallying around BGU's remarkable work and role as an apolitical beacon of light in the Negev desert.
Media Contact:
Andrew Lavin
A. Lavin Communications
516-944-4486
[email protected]