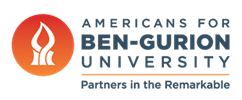 BGU Prof. Shmuel Ahituv Receives the Israel Prize
March 9, 2015
Israel Studies, Culture & Jewish Thought, Leadership, Awards & Events
Israel's Education Ministry recently announced that BGU Prof. (Emeritus) Shmuel Ahituv has won the 2015 Israel Prize for Bible Studies.
Considered Israel's equivalent of the Nobel Prize, the Israel Prize is presented annually on Israeli Independence Day in Jerusalem.
Prof. Ahituv served as the head of BGU's Department of Bible, Archaeology and Ancient Near Eastern Studies and was the founder of the BGU Press. He led the BGU Press for 14 years until shortly before his retirement.
The Israel Prize Committee cited Prof. Ahituv as, "One of the foremost bible researchers in Israel and the world, contributing considerably to the study of the history of the Jewish people in the biblical age and to biblical literary commentary."
Prof. Ahituv was born in Tel Aviv in 1935 and grew up in Rishon L'Tzion. He served in the IDF from 1953 to 1956. He completed his university studies at The Hebrew University of Jerusalem, during which time he joined the staff of scholars compiling the Biblical Encyclopedia.
He would eventually become the editor who completed the monumental project. Upon the encyclopedia's completion, he initiated the Biblical Encyclopedia Library, which has published 25 volumes to date.
Among Prof. Ahituv's contributions, he deciphered ancient Hebrew inscriptions and presented them in an accessible format now used by scholars and students throughout world.