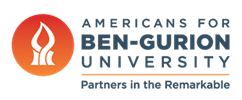 BGU Monitors Sewage for COVID-19 in 14 Israeli Cities
October 27, 2020
Medical Research, Robotics & High-Tech
NoCamels — Israel's Ben-Gurion University of the Negev (BGU) has signed an agreement with the Israeli Ministry of Health to expand a tracing program to detect and monitor SARS CoV-2, the virus that causes COVID-19, in sewage samples from 14 cities across the country.
The Ministry of Health is funding this larger sewage pilot study before implementing the tracking methodology countrywide. Monitoring serves as an early warning system of outbreaks.
In May, BGU scientists announced they had developed a new methodology to trace the SARS-CoV-2 virus through sewage and wastewater systems in Israel, which could potentially be used to track outbreaks.
"We can identify SARS-CoV-2 in the sewage and wastewater, which will serve as an early warning system for future outbreaks," said BGU Prof. Ariel Kushmaro, the principal investigator and the John A. Ungar Chair in Biotechnology of the Avram and Stella Goldstein-Goren Department of Biotechnology Engineering.
After an initial pilot program in Ashkelon was deemed successful, the Ministry of Health is moving to implement the system in Beer-Sheva, Rahat, Lehavim, Beit Shemesh, Pardesia, Binyamina, Kfar Saba, Netanya, Tira, Jerusalem, Elad, Nes Tziona, Ramat Yishai, and Ramat Hasharon.
The tracing work has been done in collaboration with Israeli company Kando, a wastewater technology firm. The trial in Ashkelon was first launched in early June. The results, released in August, showed an ability for early detection of outbreaks in wastewater as well as the location of precise hotspots, down to specific neighborhoods and even streets.
Using the company's tools to measure waste streams in the municipal sewage system, the researchers were able to accurately measure concentrations of the virus remnants and determine the approximate number of those suffering from the infection. They did this by factoring in necessary data such as industrial effluent (treated wastewater), which destroys the virus, and sewage flow, which dilutes the virus' concentration.
The project received initial funding and support from BGU's Coronavirus Task Force, with assistance from Americans for Ben-Gurion University, to harness the research of the faculty and students to tackle various aspects of the COVID-19 pandemic.
Other scientists on the team include Dr. Yakir Berchenko of BGU's Department of Industrial Engineering and Management; Marylou Shengen and Karin Yaniv from Prof. Kushmaro's Environmental Biotechnology Lab; Dr. Itay Bar-Or, a virologist from Sheba Medical Center; and Prof. Eran Friedler from the Technion–Israel Institute of Technology.