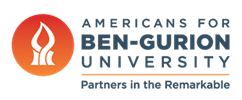 BGU Speaker at Texas-Israel Cyber Security Conference
May 24, 2018
Homeland & Cyber Security, Press Releases
Prof. Dan Blumberg, director of the Ben-Gurion University of the Negev (BGU) Homeland Security Institute, is among the top cyber security experts as well as Israeli and U.S. government officials speaking at the Texas-Israel Cyber Security Conference. The watershed event is being held Thursday, May 31, 9:00 a.m. to 5:30 p.m. in the Martha Proctor Mack Grand Ballroom of Southern Methodist University in Dallas.
Prof. Blumberg will discuss how Ben-Gurion University cyber security researchers are uncovering online vulnerabilities and developing technologies that safeguard Israel and its allies from cyberattacks that impact government, critical infrastructure and the private sector.
BGU's Homeland Security Institute brings together scientists from diverse disciplines from computer science and software engineering to psychology, medicine and geography with the goal of improving overall security to protect borders and infrastructures, as well as cyberspace. The Institute has global partnerships with other institutions in the U.S. and globally.
Prof. Blumberg will also focus on [email protected], BGU's world-class cyber research center that serves as a catalyst for the unique technology ecosystem that is thriving in Beer-Sheva, Israel: Israel's cyber security capital.
"Ben-Gurion University of the Negev is home to Israel's National Cyber Bureau and will provide education and training for the IDF Intelligence and Technology Unit when it moves to Beer-Sheva," says Prof. Blumberg. "We look forward to greater collaboration with Texas institutions that are turning to Israel in general and particularly to BGU's state-of-the-art facilities and institutes focused on infrastructure and energy security."
Among the other speakers expected to participate are: U.S. Secretary of Energy Rick Perry; U.S. Congressman John Ratcliffe, chair of the Cybersecurity and Infrastructure Protection subcommittee of the House Homeland Security Committee; and U.S. Congressman Michael McCaul, chair of the House Homeland Security Committee.
In addition to Prof. Blumberg, other Israeli speakers include: Yuval Steinitz, Israel's Minister of National Infrastructure, Energy and Water Resources; Nadav Zafrir, founder of the Israel Defense Forces Cybercommand and former commander of the IDF Technology and Intelligence Unit, as well as a number of Israeli companies.
[email protected] (CBG) serves as a shared research platform for some of the world's most innovative and technologically challenging projects in partnership with global companies and governmental organizations. Situated in the Ben-Gurion Advanced Technologies Park adjacent to the University's Marcus Family Campus, CBG encompasses the National Cybersecurity Research Center, a joint initiative with the Israel National Cyber Bureau, and the Telekom Innovation Laboratories, Deutsche Telekom's only research center outside Germany.
Research conducted within [email protected] includes IoT security; cyber for intelligent transportation; cyber for aviation; malware; AI-based cyber defense; fraud detection; and big data analysis for cyber security.
ABOUT AMERICANS FOR BEN-GURION UNIVERSITY
Americans for Ben-Gurion University plays a vital role in maintaining David Ben-Gurion's vision of an "Oxford in the Negev." By supporting a world-class academic institution that not only nurtures the Negev, but also shares its expertise locally and globally, Americans for Ben-Gurion University engages a community of Americans who are committed to improving the world. The Americans for Ben-Gurion University movement supports a 21st century unifying vision for Israel by rallying around BGU's remarkable work and role as an apolitical beacon of light in the Negev desert.
Media Contact:
Andrew Lavin
A. Lavin Communications
516-944-4486
[email protected]