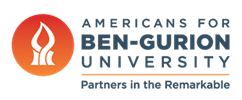 Prolonged Stress Can Impact Quality of Sperm
June 7, 2018
Medical Research, Press Releases
Prolonged stress, such as that experienced during military conflict, can have an adverse impact on sperm quality, according to a new study by researchers at Ben-Gurion University of the Negev (BGU) and Soroka University Medical Center in Beer-Sheva, Israel.
The study, which was presented last week at the International Summit on Assisted Reproduction and Genetics in Israel, indicated that more than a third (37 percent) of the sperm samples taken during a stressful period were found to have low sperm motility.
"Mental stress is known to have an adverse effect on fertility, but there is little research on the impact of stress on sperm quality," says Dr. Eliahu Levitas, a member of the Ben-Gurion University Faculty of Health Sciences and director of the IVF Unit at Soroka. "This study shows that prolonged stress can have an effect on sperm quality."
In general, the probability of weak motility in sperm samples taken during periods of prolonged stress was 47 percent higher. Weak motility makes it less likely that the sperm will successfully fertilize an egg.
The study included 10,536 samples donated during unstressful periods between 2009-2017, which were compared to 659 sperm samples taken during and up to two months after two military conflicts between Israel and Gaza in 2012 and 2014. The subjects' average age was 32, and 44 percent were smokers.
According to Dr. Levitas, who is also director of the Soroka Sperm Bank, "Our reasoning was that even men who heard incoming rocket warning sirens during a conflict experienced stress throughout the day over a longer period. We were surprised to discover that there is a connection between the security situation and the sperm counts."
Yuval Mizrakli, a BGU medical student, contributed to the study as well.
ABOUT AMERICANS FOR BEN-GURION UNIVERSITY
By supporting a world-class academic institution that not only nurtures the Negev, but also shares its expertise locally and globally, Americans for Ben-Gurion University engages a community of Americans who are committed to improving the world. David Ben-Gurion envisioned that Israel's future would be forged in the Negev. The cutting-edge research carried out at Ben-Gurion University drives that vision by sustaining a desert Silicon Valley, with the "Stanford of the Negev" at its center. The Americans for Ben-Gurion University movement supports a 21st century unifying vision for Israel by rallying around BGU's remarkable work and role as an apolitical beacon of light in the Negev desert.
About Ben-Gurion University of the Negev
Ben-Gurion University of the Negev embraces the endless potential we have as individuals and as a commonality to adapt and to thrive in changing environments. Inspired by our location in the desert, we aim to discover, to create, and to develop solutions to dynamic challenges, to pose questions that have yet to be asked, and to push beyond the boundaries of the commonly accepted and possible.
We are proud to be a central force for inclusion, diversity and innovation in Israel, and we strive to extend the Negev's potential and our entrepreneurial spirit throughout the world. For example, the multi-disciplinary School for Sustainability and Climate Change at BGU leverages over 50 years of expertise on living and thriving in the desert into scalable solutions for people everywhere.
BGU at a glance:  
20,000 students | 800 senior faculty | 3 campuses | 6 faculties: humanities & social sciences, health sciences, engineering sciences, natural sciences, business & management, and desert research.
For all press inquiries, please contact:
James Fattal, J Cubed Communications
516.289.1496