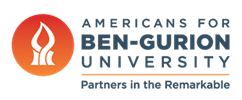 BGU Professor Discovers New Mediterranean Diet Benefits
April 25, 2023
Medical Research, Natural Sciences
The Jerusalem Post — The Mediterranean diet has been praised by clinical dietitians around the world as being the most healthful of all. But now, a modified Mediterranean diet called the "Green Mediterranean/high polyphenols diet" has been found to be twice as good – promoting dramatic proximal unstiffens the aorta. This largest artery of the body carries oxygenated blood throughout the body.
BGU Professor, Iris Shai, along with her colleagues has showed in previous studies that the Green Mediterranean/high polyphenols diet has various beneficial effects ranging from reshaping the microbiome to halting atrophy of the brain and regressing hepatosteatosis intrahepatic (fat of at least 5% of the liver's weight) and visceral adiposity (fat stored deep inside the abdomen and wrapped around organs including the liver and intestines).
Prof. Shai is also an adjunct professor from the Harvard School of Public Health and an honorary professor at the University of Leipzig, Germany. Her research team consists of doctoral student Dr. Gal Tsaban, a cardiologist from Soroka-University Medical Center – and colleagues from Harvard and Leipzig Universities.
"The results of our study highlight once again that not all diets provide similar benefits and that the green-Mediterranean diet may promote vascular health," said Dr. Tsaban.