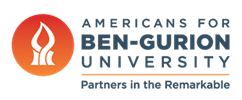 BGU-led Consortium Awarded Large Cyber Security Grant
April 28, 2021 - Summarized from CTech
Alternative Energy, Homeland & Cyber Security
CTech – The U.S. Department of Energy (DOE) along with its Israeli counterpart, the Ministry of Energy and the Israel Innovation Authority announced on Tuesday the winner of a government-funded award amounting to $6 million on behalf of the U.S.-Israel Energy Center to ensure the cyber security of the energy infrastructure.
The selected consortium was led by Arizona State University and Ben-Gurion University who will perform research and development. Their project was entitled, "Comprehensive Cyber Security Technology for Critical Power Infrastructure AI Based Centralized Defense and Edge Resilience," and includes the following partners: the Georgia Tech Research Corporation, Nexant, Delek US Holdings Inc., Duquesne Light Company, Schweitzer Engineering Laboratories, the MITRE Corporation, Arizona Public Service, OTORIO, Rad Data Communication, SIGA OT Solutions, and Arava Power.
Dr. Andrew Light, Assistant Secretary for International Affairs (Acting) at the U.S. Department of Energy said, .
Cyber Security for energy infrastructure is key to deploying new innovative technologies to combat the climate crisis, promote energy justice, and create new clean energy jobs.
"It is vital that we ensure the security and reliability of critical energy infrastructure, as well as protecting U.S. assets. I am pleased that this international consortium will develop new tools to address the cybersecurity threats we will face as we invest in our people, supply chains, and the capacity to meet our clean energy goals."