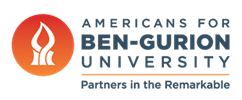 BGU-led Consortium Awarded Prestigious Energy Grant
May 4, 2021 - Summarized from PR News Wire
Homeland & Cyber Security, Press Releases
BEER-SHEVA, Israel, May 4, 2021 –  A winning consortium led by Ben-Gurion University of the Negev (BGU) — the Israeli leader, and Arizona State University (ASU) — the U.S. leader, along with several other tech partners, including Georgia Tech Research Corporation (GT), will receive up to $6 million under a U.S.-Israel Energy Center research funding grant for energy infrastructure cybersecurity.
The consortium's research project is entitled: "Comprehensive Cybersecurity Technology for Critical Power Infrastructure AI Based Centralized Defense and Edge Resilience." Increasingly, both Israel and the U.S. face costly cyberattacks that can cause severe damage to critical energy infrastructure. This consortium will develop, integrate, and test technologies, and demonstrate high value cyberattack mitigation technologies on the energy infrastructure using data analytics, artificial intelligence, and machine learning.
According to the U.S. Department of Energy (DOE), Israel's Ministry of Energy and the Israel Innovation Authority, the total value of the investment with cost-sharing could reach up to $12M over three years. The Energy Center is managed by the BIRD Foundation (Israel-U.S. Binational Industrial Research and Development Foundation).
"This grant attests to the strong collaboration between BGU, ASU, and GT. The consortium brings these great partners together and allocates resources to develop new technology and insights vital to the U.S. and Israel," says BGU Prof. Dan Blumberg, who played a pivotal role in the winning proposal. Prof. Blumberg is the Simon Family Chair in Remote Sensing,  vice president for industrial and regional development as well as director of the University's Homeland Security Institute
"BGU has collaborated with ASU on environmental research and with GT on cybersecurity. As alumnus of both BGU and ASU I am extra proud to win this important grant and expand these collaborations," he said.
The BGU research team includes; Prof. Yuval Elovici, Dr. Yisroel Mirsky, Dr. Nir Nissim, Dr. Rami Puzis, Prof. Lior Rokach, Prof. Asaf Shabtai, Prof. Bracha Shapira, and Dr. David Tolpin.
"We are so proud of Prof. Dan Blumberg and Prof. Yuval Elovici who have worked tirelessly to transform BGU and Beer-Sheva into the center of Israel's cyber ecosystem," says Doug Seserman, chief executive officer of Americans for Ben-Gurion University. "We congratulate them along with the winning BGU research team and partners who will leverage their remarkable cyber and artificial intelligence capabilities to secure critical energy infrastructure of both countries with the generous support from the BIRD Foundation."
According to Dr. Andrew Light, assistant secretary for International Affairs (Acting) at the U.S. Department of Energy, "Cybersecurity for energy infrastructure is key to the success of our efforts to deploy new innovative technologies to combat the climate crisis, promote energy justice, and create new clean energy jobs. I am pleased that this international consortium between the U.S. and our friends in Israel will develop new tools to address the cybersecurity threats we will face as we invest in our people, our supply chains, and our capacity to meet our clean energy goals."
"The continuing collaboration in the energy sector between the U.S. and Israel has engendered considerable interest and has the potential to bring about significant technological progress," said Udi Adiri, director general at the Israel Ministry of Energy. "The Ministry of Energy is strongly involved in protecting the water and energy sector from cyber-attacks and believes that R&D investment is just as important."
Dr. Ami Appelbaum, chairman, Israel Innovation Authority and chief scientist at the Ministry of Economy and Industry said, "In an age where technological innovations are multiplying exponentially, the risks of cyber-attacks also increase significantly, especially in critical facilities such as energy infrastructure."
About the Consortium
In addition to leaders BGU and ASU, the consortium partners include:
U.S. Partners:
Georgia Tech Research Corporation (GT)
Nexant
DelekUS Holdings
Duquesne Light Company
Schweitzer Engineering Laboratories
The MITRE Corporation
Arizona Public Service.
Israeli Partners:
OTORIO
Rad Data Communication
SIGA OT Solutions
Arava Power
About the U.S. – Israel Energy Center
The U.S.-Israel Energy Center (The U.S.-Israel Center of Excellence in Energy, Engineering and Water Technology) was initially authorized by the U.S. Congress in the U.S.-Israel Strategic Partnership Act of 2014 and funded by the Israel Government in 2016. The total expected government funding for the Energy Center is $40M, for five years. The goal of the Energy Center is to promote energy security and economic development through R&D of innovative energy technologies, while facilitating cooperation between the U.S. and Israeli companies, research institutes and universities.
For more information visit the BIRD Foundation.
ABOUT AMERICANS FOR BEN-GURION UNIVERSITY
By supporting a world-class academic institution that not only nurtures the Negev, but also shares its expertise locally and globally, Americans for Ben-Gurion University engages a community of Americans who are committed to improving the world. David Ben-Gurion envisioned that Israel's future would be forged in the Negev. The cutting-edge research carried out at Ben-Gurion University drives that vision by sustaining a desert Silicon Valley, with the "Stanford of the Negev" at its center. The Americans for Ben-Gurion University movement supports a 21st century unifying vision for Israel by rallying around BGU's remarkable work and role as an apolitical beacon of light in the Negev desert.
About Ben-Gurion University of the Negev
Ben-Gurion University of the Negev embraces the endless potential we have as individuals and as a commonality to adapt and to thrive in changing environments. Inspired by our location in the desert, we aim to discover, to create, and to develop solutions to dynamic challenges, to pose questions that have yet to be asked, and to push beyond the boundaries of the commonly accepted and possible.
We are proud to be a central force for inclusion, diversity and innovation in Israel, and we strive to extend the Negev's potential and our entrepreneurial spirit throughout the world. For example, the multi-disciplinary School for Sustainability and Climate Change at BGU leverages over 50 years of expertise on living and thriving in the desert into scalable solutions for people everywhere.
BGU at a glance:  
20,000 students | 800 senior faculty | 3 campuses | 6 faculties: humanities & social sciences, health sciences, engineering sciences, natural sciences, business & management, and desert research.
For all press inquiries, please contact:
James Fattal, J Cubed Communications
516.289.1496