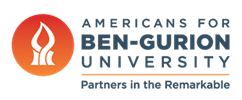 BGU and Chicago Universities Address Water Challenges
October 18, 2018
Desert & Water Research, Press Releases
A trilateral collaboration hosted by the University of Chicago (UChicago) on October 8, with researchers from Ben-Gurion University of the Negev (BGU) and Northwestern University, met to develop new ideas and solutions to some of the world's most pressing water-related problems.
The "Trilateral Workshop on Water Challenges and Solutions" included researchers in engineering, chemistry, math, economics, geology, law, and astronomy. Developing new solutions to these problems requires an interdisciplinary approach, and more than three dozen researchers from a wide range of fields gathered to brainstorm potential collaborations.
In this new partnership, $720,000 of seed money provided by the three universities will be used to fund new ideas. The three institutions have collaborated on water research since 2013, when UChicago and BGU launched the Water Research Initiative with Argonne National Laboratory to find new methods of water production and purification. In 2017, another smaller partnership was established between the Center for Water Research at Northwestern University and the Zuckerberg Institute for Water Research at BGU.
According to Prof. Noam Weisbrod, director of BGU's Jacob Blaustein Institutes for Desert Research, "We are convinced that our collaborative research will lead to real breakthroughs in water sciences and technologies and assist in many pressing water-related challenges. Following the very successful and interesting workshop, teams from the three universities will work together to submit join proposals to tackle many of problems and new out-of-the-box ideas."
"The three partner universities have an enormous amount of expertise related to water that we haven't previously had the opportunity to link together," says Prof. Aaron Packman, director of the Center for Water Research at Northwestern University. "This new collaborative program will enable us to draw on the best capabilities of our universities to improve water security in Israel, Chicago and around the world."
During the workshop, researchers assembled in groups to discuss water challenges related to climate, energy, reverse osmosis, water purification, policy, and basic science research. Potential projects included:
Using cell phone data to track how water is collected in developing countries
Harnessing solar power to fill wells
Developing membranes that remove only the harmful salt ions from water
Creating new kinds of membranes for water purification
Using condensation to develop self-cleaning solar panels
Distributing lead filters to communities that are at risk for lead exposure in water
The workshop offered seed money for the projects to "give us an opportunity to do things we couldn't have done before," says Jim Skinner, Crown Family Professor of Molecular Engineering and director of IME's Water Research Initiative at UChicago.
ABOUT AMERICANS FOR BEN-GURION UNIVERSITY
By supporting a world-class academic institution that not only nurtures the Negev, but also shares its expertise locally and globally, Americans for Ben-Gurion University engages a community of Americans who are committed to improving the world. David Ben-Gurion envisioned that Israel's future would be forged in the Negev. The cutting-edge research carried out at Ben-Gurion University drives that vision by sustaining a desert Silicon Valley, with the "Stanford of the Negev" at its center. The Americans for Ben-Gurion University movement supports a 21st century unifying vision for Israel by rallying around BGU's remarkable work and role as an apolitical beacon of light in the Negev desert.
About Ben-Gurion University of the Negev
Ben-Gurion University of the Negev embraces the endless potential we have as individuals and as a commonality to adapt and to thrive in changing environments. Inspired by our location in the desert, we aim to discover, to create, and to develop solutions to dynamic challenges, to pose questions that have yet to be asked, and to push beyond the boundaries of the commonly accepted and possible.
We are proud to be a central force for inclusion, diversity and innovation in Israel, and we strive to extend the Negev's potential and our entrepreneurial spirit throughout the world. For example, the multi-disciplinary School for Sustainability and Climate Change at BGU leverages over 50 years of expertise on living and thriving in the desert into scalable solutions for people everywhere.
BGU at a glance:  
20,000 students | 800 senior faculty | 3 campuses | 6 faculties: humanities & social sciences, health sciences, engineering sciences, natural sciences, business & management, and desert research.
Media Contact:
Brian Sherry
Stern Strategy Group
908-325-3860