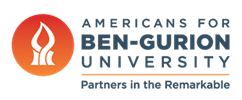 We Are One Step Closer to Hydrogen-Fueled Cars
November 1, 2018
Alternative Energy, Desert & Water Research
The Times of Israel – BGU researchers say they have taken an important step toward the creation of environmentally friendly, hydrogen-fueled cars.
The extraction of energy from hydrogen gas is a carbon-neutral, and thus it's an environmentally friendly process, but there's a catch: Pure hydrogen gas is almost impossible to find on Earth and is currently inefficient to produce.
Scientists at Ben-Gurion University and the Technion have cracked the chemical mechanism that will enable development of a new and more efficient photochemical process to produce hydrogen fuel from water, according to a new paper published in Nature Communications.
The process relies on solar energy, rather than on injecting huge amounts of man-made energy into the reaction, as current methods demand.
In addition, vehicles will be easier to refuel than with electric batteries and should allow for far higher mileage than current battery technology allows.
"Beyond the scientific breakthrough, we have shown that the photo-electrochemical reaction mechanism is related to the family of chemical reactions for which Prof. Gerhard Ertl was awarded the 2007 Nobel Prize in Chemistry," says Dr. Yochelis of the BGU's Alexandre Yersin Department of Solar Energy and Environmental Physics in the Jacob Blaustein Institutes for Desert Research. "Our discovery opens new strategies for photochemical processes."
The research was led by BGU's Dr. Arik Yochelis and Dr. Iris Visoly-Fisher and Prof. Avner Rothschild of the Technion.