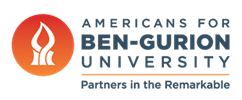 Vaccinated Children Have Fewer Hospital Visits
September 30, 2015
MedPage Today — If one vaccine is good, then two, argues BGU's Prof. Ron Dagan, M.D., can be even better.
Prof. Dagan, head of Soroka University Medical Center's Pediatric Infectious Disease Unit and a member of BGU's Faculty of Health Sciences, has been tracking the effectivity of vaccines in Beer-Sheva's children for several years.
The introduction of pneumococcal and rotavirus vaccines in Israel over a three-year period led to a dramatic drop in the number of hospital admissions for children under two at the Medical Center, he reported at the Interscience Conference on Antimicrobial Agents and Chemotherapy (ICAAC).
The impact was also felt in the outpatient departments of Soroka, which is the only hospital in the region and serves a population of about 30,000 children under two annually.
Since only a single hospital serves Israel's Negev region, Prof. Dagan and his colleagues were able to track the vaccines' combined impact on healthcare.
"If you put together the gastrointestinal infections and the respiratory infections, we had a very impressive reduction of almost 2,000 cases per year per 100,000 children for hospitalization, and over 4,000 when you take all the inpatient and outpatient visits to the hospital," says Prof. Dagan.