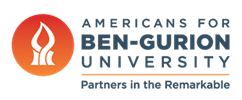 Seniors Find Laughter Online
August 28, 2012
JWeekly — BGU's study of senior citizens and Internet usage was recently featured in the Seniors Supplement of San Francisco's J Weekly.
In the study, Dr. Galit Nimrod, of BGU's Department of Communication Studies and the Center for Multidisciplinary Research in Aging, examined 50,000 postings from 14 leading online communities using a computerized system.
She found that senior citizens are active participants in the Internet Age.
Her research showed that seniors joined online forums and played trivia or word games, associative games or creative games with each other while chatting on an online forum about sex, gender differences, old age, grandparenting, politics, alcohol and faith.
"Rather than mourning the loss of cognitive or sexual function, the forum members instead just laugh at everything," says Dr. Nimrod.