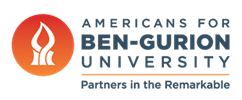 Patients With Parkinson's and Fibromyalgia
August 6, 2019
Parkinson's News Today – Dr. Yair Zlotnik M.D., a lecturer in BGU's Faculty of Health Sciences, in collaboration with  Soroka University Medical Center, has discovered that a distinct population of people is diagnosed with both Parkinson's disease and fibromyalgia.
The study, published in the Journal of Clinical Medicine, notes that sufferers tend to be women with mental health issues, such as depression and anxiety, who rely on over-the-counter and prescription painkillers more than other Parkinson's patients.
Fibromyalgia is a chronic condition characterized by widespread pain in various parts of the body. Parkinson's and fibromyalgia share clinical features like muscle stiffness, unusual pelvic and rectal discomfort, poor sleep, fatigue, and depression. Nonetheless, only one case study to date has detailed a patient with both diseases, the researchers said.
"Since Parkinson's disease and fibromyalgia are two relatively common disorders, it is not uncommon for a neurologist, rheumatologist or pain specialist to encounter a patient suffering from both illnesses," the researchers added.
The BGU study sought to retrospectively characterize this specific group of patients, looking at their demographics, co-morbidities and medication use. They searched the Clalit Health Services database between the years 2000 and 2015 for people diagnosed with Parkinson's and fibromyalgia.
The majority of those with both the neurodegenerative and rheumatic disorders were women (88.3%) diagnosed at a mean age of 64 for Parkinson's, while their age at fibromyalgia diagnosis varied from 52 to 76 years.
This particular patient population also had a higher prevalence of depression, anxiety, dementia, hypertension, and heart failure. Compared to those with Parkinson's, patients with both conditions used different analgesics (painkillers) at higher rates as well as more antidepressants.
"These patients present a challenge for physicians as they use more analgesics and psychotropic medications, and tend to also use more anti-Parkinsonian drugs over time. More research is needed to determine the etiology and determinants of this syndrome, the needs of patients and course of treatment, for both [conditions]," the researchers concluded.