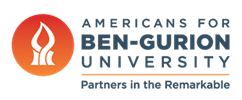 NY Times Cites BGU's Reef Project With Jordan
July 26, 2019
The New York Times – In 2007, a collaborative project between Ben-Gurion University of the Negev and a Jordanian university led to the creation of an artificial reef in the Red Sea near the Israeli resort of Eilat.
Spearheaded by Dr. Nadav Shashar of BGU's Marine Biology and Biotechnology Program in Eilat, Israel, the Tamar Reef was the first artificial reef project with Jordanians to restore the local Gulf reef culture. Students and faculty from both countries worked together in studying the artificial reef and how it affected the marine ecology in the area.
Today, the Tamar Reef is teeming with life. A study in 2013 showed that divers using the reef assign economic importance to aspects of reef biodiversity.
Now, 12 years later, and nine miles away, Aqaba, a popular Jordanian coastal resort on the Red Sea, has found a new use for out-of-service tanks, armored troop carriers and even a helicopter: as building blocks of an artificial reef and an underwater museum.
Aqaba is the lone port city of the mostly landlocked kingdom and is a popular destination for divers, who now can gain access to the site.
The Aqaba Special Economic Zone Authority is promoting the environmental and tourism benefits of the underwater installation, which will create a reef for marine life. It is currently made up of 19 objects and is expected to grow as more equipment becomes available. The tanks, armored troop carriers and an antiaircraft gun are arranged in tactical formation.
James Bohnsack, a supervisory research fishery biologist for the National Oceanic and Atmospheric Administration, said that under the right conditions, an artificial reef could form and could start attracting fish very quickly.
"It's a place to feed, for shelter and for just hanging out during the day," he said.
The durability of the materials used to create artificial reefs is a crucial consideration, according to Dr. Bohnsack.
Read more on the New York Times website>>