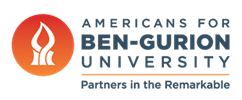 New Device Aids Operating Room Sterility
August 4, 2008
Medical Research, Robotics & High-Tech
BEER-SHEVA, Israel — Israeli scientists say they've developed a system that allows surgeons to maintain sterility while manipulating digital images during medical procedures.
The new hand gesture recognition system created at the Ben-Gurion University of the Negev and tested at a Washington, D.C., hospital enables doctors to use hand motions instead of touching a screen, keyboard or mouse to monitor images.
The medical scientists say it is the first time a hand gesture recognition system has been successfully implemented in an actual "in vivo" neurosurgical brain biopsy.
"A sterile human-machine interface is of supreme importance," said lead researcher Juan Wachs, because it is the means by which a surgeon controls medical information, avoiding contaminating the patient, the operating room or other surgeons.
"This could replace touch screens now used in many hospital operating rooms which must be sealed to prevent accumulation or spreading of contaminants and requires smooth surfaces that must be thoroughly cleaned after each procedure — but sometimes aren't," said Wachs. "With infection rates at U.S. hospitals now at unacceptably high rates, our system offers a possible alternative."
The technology, called Gestix, is reported in the Journal of the American Medical Informatics Association.