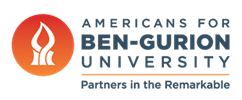 Muslim Albanians Saved Jews from the Holocaust
January 19, 2018
Israel Studies, Culture & Jewish Thought, Social Sciences & Humanities
JTA — Most anywhere else in Nazi-occupied Europe, an encounter with police would have likely sealed the fate of Jewish refugees like Nissim and Sarah Aladjem and their 10-year-old son, Aron.
Instead, when the family was detained by police in the Muslim nation of Albania, 75 years ago, it was the key to their survival.
The family was fleeing Bulgaria when they were detained by five police officers working for the occupation forces. Instead of turning them over to his occupiers, as he should have done with undocumented Jewish aliens, one of the policemen helped the Aladjems find shelter with other locals.
Far from unusual in Albania, the actions of that officer in 1943 — he has not been identified — attest to the prevalence and boldness of the efforts to rescue Jewish refugees in this nation situated northeast of Greece. It is perhaps the only Nazi-occupied country that had more Jews after the Holocaust than before.
Albanians found the Nazi violence against Jews unconscionable because it targeted women and children, according to Eliezer Papo, a scholar on Balkan Jewish history at Ben-Gurion University of the Negev in Israel.
"Common humanness, rolled into the Albanian patriarchal, tribal ethos, compelled these people to rescue Jews," Papo suggests. And whereas "men killing other men is part of life in Albanian tradition, the targeting of women is an unspeakable monstrosity."
He notes that killing dozens of men from one family to avenge the slaying of just one member of a feuding clan is not unheard of in Albania.
"But those same feuding families," Papo says, "would risk everything to rescue one another's daughters."
Some of the Jews in hiding – and especially the 200 Albania-born Jews who survived the war — were feeling secure enough to operate small businesses during the occupation years, according to the essay. Some never bothered to go into hiding, trusting their neighbors would not denounce them and warn them ahead of inspections.
Last year, to mark International Holocaust Remembrance Day, the Albanian Ministry of Foreign Affairs hosted a conference in Tirana titled "We Remember: Promoting human rights through the lens of Holocaust education and remembrance."