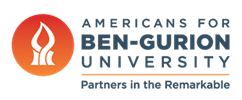 Home Births Three Times More Dangerous Than at Hospitals
March 1, 2019
Jewish Press – Women who give birth at home or in other non-hospital settings in Israel are three times more likely to encounter complications, and particularly run the risk of perinatal mortality, than women who have their babies in hospitals, according to new research presented by Prof. Eyal Sheiner M.D., and Dr. Tamar Weinstock of Ben Gurion University's Faculty of Health Sciences, and Dr. Gil Gutvirtz, of the Department of Obstetrics and Gynecology at Soroka University Medical Center in Beer-Sheva.
Prof. Sheiner analyzed the births of 3,580 women who delivered babies in non-hospital settings and compared them to some 240,000 women who gave birth at Soroka University Medical Center between 1991 and 2014. The research found that 15 out of every 1,000 babies born in non-hospital settings are at risk of death, compared to five out of every 1,000 babies born in hospitals.
"There is no question that a hospital provides the most secure environment to give birth, both for mothers and their babies. Even with the advances of modern medicine, childbirth is still traumatic for both the mother and child and it is critical to be prepared for any scenario," says Prof. Sheiner.
The findings were presented in February 2019, at the Society for Maternal-Fetal Medicine's 39th Annual Pregnancy Meeting in Las Vegas in February.