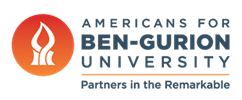 FM Signals and Cell Phones Can be Used to Steal Data
November 3, 2014
Wired — Computers housing the world's most sensitive data are usually "air-gapped" or isolated from the Internet. They're also not connected to other systems that are Internet-connected, and their Bluetooth feature is disabled, too.
Sometimes, workers are not even allowed to bring mobile phones within range of the computers. All of this is done to keep important data out of the hands of remote hackers.
But these security measures may be futile in the face of a new technique researchers in Israel have developed for stealthily extracting sensitive data from isolated machines — using radio frequency signals and a mobile phone.
The researchers in Israel make no claims that theirs is the method used by the NSA.
But Dudu Mimran, chief technology officer of BGU's Cyber Security Lab that conducted the research, acknowledges that if student researchers have discovered a method for using radio signals to extract data from hard-to-reach systems, professionals with more experience and resources likely have discovered it, too.
Dubbed "AirHopper" by the BGU researchers, the technique allows hackers and spies to surreptitiously siphon passwords and other data from an infected computer using radio signals generated and transmitted by the computer and received by a mobile phone.
The research was conducted by  Mordechai Guri, Gabi Kedma, Assaf Kachlon, and overseen by their advisor, Prof. Yuval Elovici head of BGU's Cyber Security Lab.