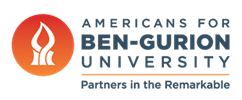 Fertility Treatments Pose Risk of Pediatric Cancers
April 25, 2017
Medical Research, Press Releases
Ben-Gurion University of the Negev (BGU) researchers have found that babies born from mothers who underwent fertility treatments are at increased risk of developing many types of pediatric cancers and tumors (neoplasms).
According to the American Cancer Society, the most common pediatric neoplasms are leukemia, brain and spinal cord tumors, neuroblastomas, Wilms tumors, and lymphoma, including both Hodgkin and non-Hodgkin.
The study, published in the March issue of the American Journal of Obstetrics & Gynecology, was a population-based cohort analysis of babies born between 1991 and 2013 at Soroka University Medical Center in Beer-Sheva, Israel, with follow-up to age 18.
"In Israel, all fertility interventions, which include in vitro fertilization (IVF) and ovulation induction (OI), are fully covered by insurance, enabling citizens of all backgrounds access to these treatments," says Prof. Eyal Sheiner, M.D., Ph.D., vice dean of the BGU Faculty of Health Sciences (FOHS), member of its Department of Obstetrics and Gynecology, and a physician at Soroka.
Of the 242,187 newborn infants in the study, 237,863 (98.3 percent) were conceived spontaneously; 2,603 (1.1 percent) were conceived after in vitro fertilization, and 1,721 (0.7 percent) were conceived after ovulation induction treatments.
During the follow-up period of approximately 10.6 years, 1,498 neoplasms (0.6 percent) were diagnosed. The incidence rate for neoplasms was highest among children either after IVF (1.5/1000) and somewhat lower for OI births (1.0/1000) as compared to that of naturally conceived children (.59/1000).
"The research concludes that the association between IVF and total pediatric neoplasms and malignancies is significant," Prof. Sheiner says. "With increasing numbers of offspring conceived after fertility treatments, it is important to follow up on their health."
Other researchers who participated in the study include Prof. Tamar Weinstock, Prof. Ilana Shoham-Vardi and Ruslan Sergienko, BGU Department of Public Health; Dr. Daniella Landau, BGU Department of Pediatrics; Drs. Ari Harlev and Asnat Walfisch, BGU Department of Obstetrics and Gynecology; and Dr. Idit Segal, Israel Ministry of Health.
ABOUT AMERICANS FOR BEN-GURION UNIVERSITY
By supporting a world-class academic institution that not only nurtures the Negev, but also shares its expertise locally and globally, Americans for Ben-Gurion University engages a community of Americans who are committed to improving the world. David Ben-Gurion envisioned that Israel's future would be forged in the Negev. The cutting-edge research carried out at Ben-Gurion University drives that vision by sustaining a desert Silicon Valley, with the "Stanford of the Negev" at its center. The Americans for Ben-Gurion University movement supports a 21st century unifying vision for Israel by rallying around BGU's remarkable work and role as an apolitical beacon of light in the Negev desert.
About Ben-Gurion University of the Negev
Ben-Gurion University of the Negev embraces the endless potential we have as individuals and as a commonality to adapt and to thrive in changing environments. Inspired by our location in the desert, we aim to discover, to create, and to develop solutions to dynamic challenges, to pose questions that have yet to be asked, and to push beyond the boundaries of the commonly accepted and possible.
We are proud to be a central force for inclusion, diversity and innovation in Israel, and we strive to extend the Negev's potential and our entrepreneurial spirit throughout the world. For example, the multi-disciplinary School for Sustainability and Climate Change at BGU leverages over 50 years of expertise on living and thriving in the desert into scalable solutions for people everywhere.
BGU at a glance:  
20,000 students | 800 senior faculty | 3 campuses | 6 faculties: humanities & social sciences, health sciences, engineering sciences, natural sciences, business & management, and desert research.
For all press inquiries, please contact:
James Fattal, J Cubed Communications
516.289.1496