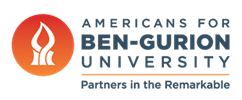 BGU Hones In On Diversity & Inclusion in Israel
October 22, 2021
Leadership, Awards & Events, Social Sciences & Humanities
Oregon Jewish Life — With a new academic appointment and the upcoming Center for the Study of a Shared Society, Ben-Gurion University of the Negev (BGU) takes bold steps in support of diversity and inclusion among students and faculty, as well as beyond campus.
The first Arab woman from the Negev promoted to professor at BGU, Prof. Sarab Abu-Rabia Queder has been appointed to BGU's newly created post of vice president for diversity and inclusion. In her new position, Prof. Abu-Rabia Queder will facilitate equal representation of Arabs, women, those with disabilities, Ethiopian immigrants, Haredim and the LGBTQ+ community in the student body and faculty.
Prof. Abu-Rabia Queder's research focuses on issues of diversity and inequality among minorities in academia. The first Arab woman from the Negev/Bedouin society to receive a doctorate, she previously led a team tasked with promoting Arab women doctoral candidates.
"Equal opportunities and diverse representation lead to excellent science and academics," says BGU President Prof. Daniel Chamovitz. "Prof. Abu-Rabia Queder is uniquely suited to the position as her research focuses on these issues and she herself is an example of its importance."
Americans for Ben-Gurion University will be presenting its 40th webinar, "Diversity and Inclusion in Israel" featuring Prof. Abu-Rabia Queder and Prof. Guy Ben-Porat, chair of BGU's Department of Politics and Government. The webinar will take place on October 27, at 12 noon ET.
Prof. Porat is spearheading the new Center for the Study of a Shared Society. Americans for Ben-Gurion University is dedicated to helping communities in the Negev region by supporting BGU's innovation, research, and education. Doug Seserman, chief executive officer of Americans for Ben-Gurion University of the Negev, will be moderating the discussion.
"In addition to excellence in research and education, Ben-Gurion University has always been focused on the social responsibility to uplift all sectors of Israeli society," says Seserman. "In this webinar, we look forward to exploring BGU's important quest for diversity and inclusion on campus, and its new Center which will address issues of equality throughout Israeli society."
The new Center, which will also include the Religious Pluralism Center, will serve as a research institution dedicated to the academic study of three schisms in Israeli society. The Center will focus on the Jewish majority and the Arab minority in a Jewish and Democratic State; the role and controversy of religion and state; and inter-ethnic questions between Mizrahim and Ashkenazim. The Center will also confront more contemporary concerns of Jewish immigrants from the former Soviet Union and Ethiopia.
In the upcoming webinar, Prof. Ben-Porat will discuss what it means to be a shared society, how to adapt to present-day challenges involving inclusivity and equality and what BGU and specifically the Center will do to address these societal issues. The Center also aims to create wider discussion and engagement among the general public and policymakers, promoting respect, tolerance, and increased awareness of alternatives to the religious status quo in specific policy areas. Prof. Abu-Rabia Queder will address the challenges of diversity in Israeli academia.