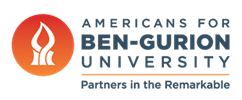 Cannabis May Help Relieve Autism Symptoms
February 4, 2019
The Times of Israel – Ben-Gurion University and Soroka Medical Center find that medical cannabis has been found to ease the symptoms of autism in children.
The study, "Real Life Experience of Medical Cannabis Treatment in Autism: Analysis of Safety and Efficacy," published in Nature's Scientific Reports, showed that cannabis oil was an effective treatment for a variety of autism-related symptoms including seizures, tics, depression, restlessness, and rage attacks for patients under the age of 18.
It also revealed that after six months of regular consumption, 30 percent of patients reported significant improvement and 53.7 percent reported moderate improvement.
"Overall, more than 80 percent of the parents reported significant or moderate improvement in their child," says co-author Lihi Bar-Lev Schleider, of the BGU-Soroka Clinical Cannabis Research Institute in Beer-Sheva.
The team analyzed the data collected as part of the treatment program of 188 teens diagnosed with Autism Spectrum Disorder (ASD) between 2015 and 2017 in order to examine a change in quality of life, mood and ability to perform daily tasks before and after treatment.
Following the treatment, 66.8 percent of patients reported having a good quality of life, more than double the 31.3 percent who reported so beforehand. Positive mood was reported as 42 percent before treatment and 63.5 percent after six months.
Furthermore, 42.9 percent of patients were able to dress and shower independently after the treatment.
"While this study suggests that cannabis treatment is safe and can improve ASD symptoms and improve an ASD patient's quality of life, we believe that double-blind, placebo-controlled trials are crucial for a better understanding of the cannabis effect on ASD patients," says Prof. Victor Novack, M.D., of the BGU-Soroka Clinical Cannabis Research Institute, another of the study's authors.