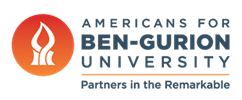 NY Times: BGU On The Front Lines Supporting Israel
October 16, 2023
The New York Times — There is a rule at Ben-Gurion University of the Negev, in southern Israel, that a management professor shared this week.
"When rockets are fired from Gaza, and you need to find shelter, people in Tel Aviv have a few minutes," said the professor, Hila Riemer. "Here, we have one."
Ben-Gurion University, one of Israel's top research institutions, is that close to Gaza — 25 miles away.
When the unprecedented bloodshed exploded out of Gaza last weekend and Hamas gunmen slaughtered more than 1,300 Israelis, the entire country was shaken to its core and this university was immediately sucked into the conflict.
Dorms were turned into de facto army barracks. Medical students with almost no clinical experience were drafted into the emergency room to plug holes in people. Literature majors and computer scientists rapidly joined an aid operation to box up food, coffee, clothes and cigarettes and send them to soldiers and civilians in the battlezone.
Virtually overnight, this institution of higher learning, known for its medical school, its neurology department and its cutting-edge climate science, transformed itself into a back office for war.
But Ben-Gurion University has borne its proximity to the violence at an unbearable cost. Dozens of students, professors and members of the wider university community were massacred that day. Many lived in the kibbutzim that were invaded. Others were at the rave party near Gaza that turned into a slaughterhouse. Some are among the 150 people that Hamas marched off to captivity in Gaza, leaving this community in a state of suspended shock.
"At first I said I was going to go to every funeral," said Daniel Chamovitz, Ben-Gurion's president. "Then I found out how many."