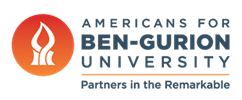 Four BGU Students Win First Prize For Ventilator Tech
June 12, 2023
Medical Research, Robotics & High-Tech
The Jerusalem Post — Four women students at Ben-Gurion University of the Negev (BGU) in Beersheba have won first prize for their Clarity project involving a decision-support model for medical teams that predicts the chances of success for patients to be weaned from the ventilator.
The 360 Entrepreneurship Center, the National Digital Agency and Google announced the end of the 9th round of the "Students Leading Innovation in the Public Sector" competition.
Students Leading Innovation in the Public Sector is a prestigious program for the consolidation and creation of technological ventures for improving service in the Israeli public sector and an innovative incubator for the development of ideas through information technologies and innovative thinking. The final event ended with the announcement of the winners and the attendance of senior officials in digital and innovation systems in the Health, Tourism and Interior Ministries.
The four winners were Or Halevi, Yael Shoham, Hadas Vardi and Karin Friedkin.
"Thanks to good teamwork and great openness to learning, we succeeded in arriving at a good and applicable solution to the challenge before us. We wholeheartedly believe that soon, doctors will be able to use our model and through it help more ventilated patients wean themselves off ventilators and return to their independent lives."
Read more on The Jerusalem Post >>