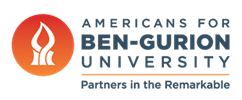 BGU Student, One of World's Most Prolific Inventors
November 20, 2017
Homeland & Cyber Security, Leadership, Awards & Events
The Jerusalem Post – A doctoral student in BGU's Department of Computer Science has been named on the list of the world's most prolific inventors. Assaf Natanzon is the first Israeli to earn this honor.
"I'm proud to be the first Israeli to make the list of prolific inventors. I already have 202 registered patents and 200 pending ones. My next goal is to reach 500 and then 1,000 patents," says Natanzon.
"Most of my patents are in the area of data protection and disaster recovery, which is also the subject of my doctoral thesis that I have recently submitted."
Natanzon has now joined famed inventors such as Thomas Edison, Nikola Tesla and Alexander Graham Bell.
"Assaf is brilliant and perfectly combines strong theoretical and analytical skills with practical implementation-oriented know-how," says Prof. Eitan Bachmat of the Department of Computer Science, under whom Natanzon has done his academic work.
"We plan to continue doing research together, and I hope he will continue his involvement with BGU in the future as an adjunct professor in the Department of Computer Science."
Natanzon registered the patents for work he did for Dell EMC while working as vice president for advanced technology and investment-evaluation engineer for Europe, the Middle East and Africa.
"Assaf is a modest person with tremendous depth and breadth. He leads through cross-pollination, innovation and integration of expertise, enhancing both current and future technologies that sharpen the competitive edge of the Dell Technologies global enterprise," says Dr. Orna Berry, Dell EMC vice president and Israel Center of Excellence general manager.