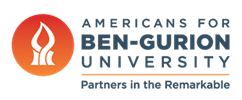 BGU Prof. Reli Hershkovitz Recalls Scenes from Oct. 7
November 17, 2023
Y Net News — The morning sirens on October 7 caught Prof. Reli Hershkovitz in the midst of her routine morning run. Prof. Hershkovitz, who serves as BGU's Dean of the Faculty of Health Sciences and holds an additional position as a senior gynecologist and Head of the Women and Maternity Department at Soroka University Medical Center, did not hesitate. She rushed home, changed into her scrubs, and headed to the hospital.
In those hours, before the details of the great disaster that befell Israel were completely clear, Hershkovitz, relying on routine procedures for treating women hospitalized in her department, knew she was needed. "On the way to the hospital, the paramedics' manager called me to ask for my approval for our students to be with him in the ambulance, to assist," she recalls. "I asked him why he was asking me this, what the problem was, and he replied, 'The situation is not good.'"
"There are students who came for triage and served as stretcher-bearers—they went to the operating room and helped with everything needed. Students who are paramedics volunteered without a break. Among all these—both in the Medical School and in the Emergency Medicine School, we have a high percentage of people serving in the reserves. Not to mention that we have quite a few spouses of those serving with children at home.
Prof. Hershkovitz herself joined the work, and the difficult scenes accompanied her.