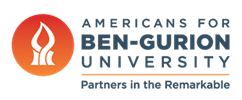 BGU Forms Partnership with UMass Lowell
February 3, 2012
Desert & Water Research, Leadership, Awards & Events
BGU and UMass Lowell signed a memorandum of understanding, marking the beginning of a fruitful relationship for the two academic institutions.
UMass Lowell Chancellor Marty Meehan and BGU Rector Prof. Zvi HaCohen view this partnership as a way to further the research at their respective universities, as well as promote peace in the region.
"We are both committed to enhancing economic development and promoting peace in the Middle East," says Meehan.
The two universities also share similar research endeavors. UMass Lowell is conducting water-quality and soil-research projects, both of which complement the research going on at BGU's Jacob Blaustein Institutes for Desert Research.
BGU and UMass Lowell also both place a strong emphasis on community service and the importance of advancing the status of women leaders.
Read more >>
View video >>