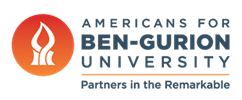 Hope for New ALS Treatment
May 24, 2017
Medical Research, Press Releases
Ben-Gurion University of the Negev (BGU) researchers are developing a new therapy for Amyotrophic Lateral Sclerosis (ALS) using part of an existing FDA-approved drug that restores the central nervous system's (CNS) immune defenses and increases life expectancy.
ALS, also known as Lou Gehrig's disease, is a lethal, progressive neurodegenerative disorder that affects the motor nerve cells in both the brain and the spinal cord.
The progressive degeneration of motor neurons leads to atrophy, paralysis and eventually death due to failure of the respiratory muscles.
Since the exact cause of ALS is unknown, current research has focused on extending the post-onset life expectancy, which is currently between two to five years for most patients.
Part of the disease's progression is linked to increased activity of glial cells, a type of immune cell that damages and kills the body's motor neuron cells and decreases their ability to cleanse the CNS environment.
Dr. Rachel Lichtenstein of the Avram and Stella Goldstein-Goren Department of Biotechnology Engineering at BGU has focused on reducing this negative immune response. "We found a way to thwart the glial cells from attacking and killing healthy brain cells," says Dr. Lichtenstein.
She successfully redesigned a portion of MabThera, an FDA-approved drug used to treat certain autoimmune diseases and types of cancer, into a new molecule to treat ALS.
"Our experimental results on ALS transgenic mice showed a significant increase in life expectancy", says Dr. Lichtenstein. "Since the drug is already approved, we believe that we will only need limited preclinical testing to reach the clinical phase earlier than other initiatives."
"This could also have major implications on the life expectancy of other neurodegenerative disease patients with Alzheimer's and Parkinson's," says Dr. Ora Horovitz, senior vice president of business development at BGN Technologies, BGU's technology transfer and commercialization company. "Our new drug candidate may prove effective in boosting the self-cleansing mechanism of the human brain, thereby improving the lives of millions of people." The researchers are now seeking a pharmaceutical company partner.
Currently, there are only two drugs available for ALS patients: Reluzole (Rilutek), which helps extend patient survival by only three to six months; and the recently FDA- approved Edaravone (Radicava), which has demonstrated relatively modest success.
About BGN Technologies
BGN Technologies (BGN) is the commercialization and technology company of Ben-Gurion University of the Negev (BGU). BGN is responsible for patent protection and commercialization of inventions and innovations of BGU researchers and students. BGN encourages and fosters an entrepreneurial ecosystem by creating startups, accelerators, innovation hubs, and creative partnerships with industry and investors, BGN brings value to BGU, to its researchers and to those in need of new and effective therapies. BGN Technologies will be participating in the 16th National Life Sciences & Technology Week May 23 to 25, 2017 at the David InterContinental Hotel in Tel Aviv, Israel.
ABOUT AMERICANS FOR BEN-GURION UNIVERSITY
By supporting a world-class academic institution that not only nurtures the Negev, but also shares its expertise locally and globally, Americans for Ben-Gurion University engages a community of Americans who are committed to improving the world. David Ben-Gurion envisioned that Israel's future would be forged in the Negev. The cutting-edge research carried out at Ben-Gurion University drives that vision by sustaining a desert Silicon Valley, with the "Stanford of the Negev" at its center. The Americans for Ben-Gurion University movement supports a 21st century unifying vision for Israel by rallying around BGU's remarkable work and role as an apolitical beacon of light in the Negev desert.
About Ben-Gurion University of the Negev
Ben-Gurion University of the Negev embraces the endless potential we have as individuals and as a commonality to adapt and to thrive in changing environments. Inspired by our location in the desert, we aim to discover, to create, and to develop solutions to dynamic challenges, to pose questions that have yet to be asked, and to push beyond the boundaries of the commonly accepted and possible.
We are proud to be a central force for inclusion, diversity and innovation in Israel, and we strive to extend the Negev's potential and our entrepreneurial spirit throughout the world. For example, the multi-disciplinary School for Sustainability and Climate Change at BGU leverages over 50 years of expertise on living and thriving in the desert into scalable solutions for people everywhere.
BGU at a glance:  
20,000 students | 800 senior faculty | 3 campuses | 6 faculties: humanities & social sciences, health sciences, engineering sciences, natural sciences, business & management, and desert research.
For all press inquiries, please contact:
James Fattal, J Cubed Communications
516.289.1496