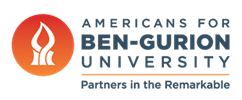 BGU and Rafael Collaborate on Cyber Defense
March 5, 2019
Florida Jewish Journal – A new joint research agreement between Israeli defense company Rafael and Ben-Gurion University of the Negev will see cutting-edge development on cyber defenses for autonomous vehicles, as well as other technologies for the military and civilian markets.
The deal, signed in January 2019, in Tel Aviv, will team up experts from Rafael—one of the largest defense firms in Israel and makers of the Iron Dome missile-defense system—with BGU staff and students at Rafael's soon-to-open R&D center of excellence at the Ben-Gurion Advanced Technologies Park, which is located adjacent to the campus.
The joint teams will examine how artificial intelligence and machine learning can map out security breaches of cameras, radars and laser-measurements in autonomous systems and offer defenses.
As part of that cooperation, university students in relevant fields will receive training from Rafael engineers. In addition, students and members of staff will be invited to Rafael's classified research environments to help development.
"I think that we are today on the cusp of the technological jump for autonomous vehicles," says Dr. Irit Idan, executive vice president of research and development at Rafael.
"But it is very hard to say if it will happen in five or 10 years. There are many questions that still need to be solved. I don't think it will happen in one stroke, and that suddenly all cars will be autonomous. I see a gradual development. But even today, you can already see autonomous components entering the car market."
Read the full story on the Florida Jewish Journal >>