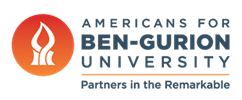 Wine Has Demonstrable Benefits for Type 2 Diabetes
June 1, 2016
Inforum — Researchers at BGU's Faculty of Health Sciences have found concrete evidence that moderate wine consumption could positively impact certain people, namely those with type 2 diabetes.
A group of 224 people with diabetes was selected for the study, which took place over a two-year period. Participants were randomly assigned to drink five ounces of either mineral water, dry white wine or red wine. During the study they followed a Mediterranean diet with no calorie restrictions.
The results showed red wine participants increased their HDL or "good" cholesterol and decreased their total cholesterol. Overall, compared with the changes in the water and white wine groups, red wine drinkers experienced greater benefit.
"The differences found between red and white wine were opposed to our original hypothesis that the beneficial effects of wine are mediated predominantly by the alcohol," says Prof. Iris Shai, principal investigator in the study.
The study suggests moderate wine intake — especially red wine — in people with well-controlled diabetes as part of a healthy diet is apparently safe and modestly decreases cardiometabolic risk.