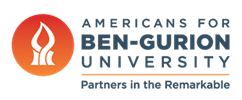 The Science Behind Walking in Someone Else's Shoes
September 19, 2016
Press Releases, Social Sciences & Humanities
The brain mimics the presumed emotional response of others whenever we try to understand their feelings, thereby leading to actually experiencing those feelings, according to a new study published in PNAS (Proceedings of the National Academy of Sciences of the United States of America) by researchers from Israel's Ben-Gurion University of the Negev (BGU) and Columbia University in New York.
"In the current study, we asked whether and how taking the perspective of other people can modify our own emotional responses to stimuli," says Dr. Michael Gilead, a lecturer in the BGU Department of Psychology and a post-doc fellow under co-author Prof. Kevin Ochsner of the Department of Psychology at Columbia University.
"For example, by thinking of how someone more brave than ourselves would respond to a situation, we might downregulate negative emotions, decrease aggression and calm frazzled nerves. Alternatively, by thinking of how someone more sensitive and anxious would respond to the situation, we might enhance vigilance and increase reactivity to threatening situations."
Using data from functional magnetic resonance imaging (fMRI), the researchers looked at neural activity in the amygdala — a brain region that plays a crucial role in generating negative affective experience. They saw that it was less active when simulating the emotions of the tough individual and more active when simulating the negative emotions of the sensitive individual. The researchers also looked at a recently discovered pattern of whole-brain neural activity that accurately gauges participants' current affective experience. They observed that they indeed "felt worse vs. better" when taking the perspective of the more sensitive individuals.
"An important implication of the current findings is the suggestion that perspective-taking could have emotion regulatory benefits," Dr. Gilead says. "The research suggests that the attempt to 'walk in the shoes' of an emotionally resilient individual may cause people to feel less unpleasant in the face of adversity. Accordingly, it may be possible to harness the type of emotional perspective-taking studied here as an emotion regulation strategy, aimed at helping individuals cope with emotional distress."
The research was supported by National Institute on Aging Grant AG043463, National Institute of Child Health and Human Development Grant HD069178 and a National Institute of Mental Health Grant MH090964.
ABOUT AMERICANS FOR BEN-GURION UNIVERSITY
Americans for Ben-Gurion University plays a vital role in maintaining David Ben-Gurion's vision of an "Oxford in the Negev." By supporting a world-class academic institution that not only nurtures the Negev, but also shares its expertise locally and globally, Americans for Ben-Gurion University engages a community of Americans who are committed to improving the world. The Americans for Ben-Gurion University movement supports a 21st century unifying vision for Israel by rallying around BGU's remarkable work and role as an apolitical beacon of light in the Negev desert.
Media Contact:
Andrew Lavin
A. Lavin Communications
516-944-4486
[email protected]