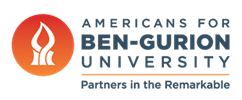 Improving Education by Analyzing Students' Posts
November 24, 2015
Dr. Ya'akov "Kobi" Gal of BGU's Department of Information Systems Engineering collaborated with Prof. David Karger of MIT on analyzing the Karger-invented Web-based tool, Nota Bene. The online forum aims to facilitate and improve communication among students and their instructors.
Centered on cultivating a better understanding of course reading material, Dr. Gal and his student team used machine learning to analyze the students' posts to accurately predict what parts of the course gave them the most trouble.
"There are hundreds of thousands of comments in the forum, but no one was looking at how the students were using them. By analyzing posts from previous courses, we can predict where teachers are likely to need to intervene and clarify for the students," says Dr. Gal, who also heads the Human-Computer Decision-Making Lab at BGU.
"We can predict the threads that will generate confusion ahead of time and make this information available to teachers."
The project was undertaken as part of the BGU-MIT Seed Fund launched last year, which connects MIT students and faculty with their counterparts at Ben-Gurion University.
Dr. Gal and his students were in a unique position to excel in this partnership, having developed the first online plan recognition algorithm that has been empirically shown to make accurate predictions in students' use of open-ended, forum-based educational environments.
Dr. Gal and two students, Orel Elimelech and Avi Segal, spent a few weeks in Cambridge, Massachusetts this summer working in Prof. Karger's Computer Science and Artificial Intelligence Lab. They mapped how the students interacted on the forum, using machine learning to predict the expected thread length of an initial post in the forum. Thread length, the researchers found, can be used as a metric for determining student confusion on a given topic.
"There were 128,000 single comments – that means that it's likely those students did not get the answer they were looking for," Dr. Gal surmises.
By analyzing the data, the course instructors can give the students an education better tailored to addressing those areas where confusion could be heavy.
Currently, thousands of students use Nota Bene in dozens of courses all over the world.