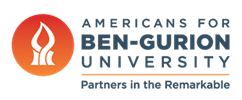 Gestational Diabetes Not Just Harmful to Mothers
April 8, 2016
The Jerusalem Post — BGU and Soroka University Medical Center researchers have found that gestational diabetes in pregnant women directly raises the risk of their babies suffering from neurological illnesses, including autism, epilepsy and cerebral palsy.
The research, led by Prof. Eyal Sheiner, chairman of the Department of Obstetrics and Gynecology at Soroka and vice dean of BGU's Faculty of Health Sciences, has recently been published in the prestigious American Journal of Obstetrics and Gynecology.
The study looked at women who delivered at Soroka between 1991 and 2014, and their children. Of the 230,000 women who gave birth during that period, 5.4 percent (12,642) were diagnosed with gestational diabetes.
The rate of neurological diseases in children whose mothers did not have gestational diabetes was one percent, while it rose to 1.4 percent in those whose mothers had their diabetes treated only by diet and exercise, and 1.7 percent in those whose mothers only took medication.
Prof. Sheiner explains that these results strengthen evidence that the environment in the uterus has immediate and long-term effects on the baby.
"One must remember that pregnancy is a window of opportunity to diagnose chronic diseases in the baby," says Prof. Sheiner.
"The results also stress the importance of balancing glucose levels when gestational diabetes is diagnosed, as large amounts can cause neurological complications."